Concours d'Elegance Kenya 2019
Here you will find the Concours d'Elegance Kenya 2019 photos:
With more than 15,000 people on the calendar, the CBA Africa Concours d'Elegance remains the most classy and sophisticated event on the Kenyan Motor Sports Federation's calendar. Today on 29 September 2019, CBA Concours d'Elegance Kenya 2019 was one of the greatest competition d'Elegance with fresh, new, well-maintained and well-kept vehicles coming in.
Here is what you missed: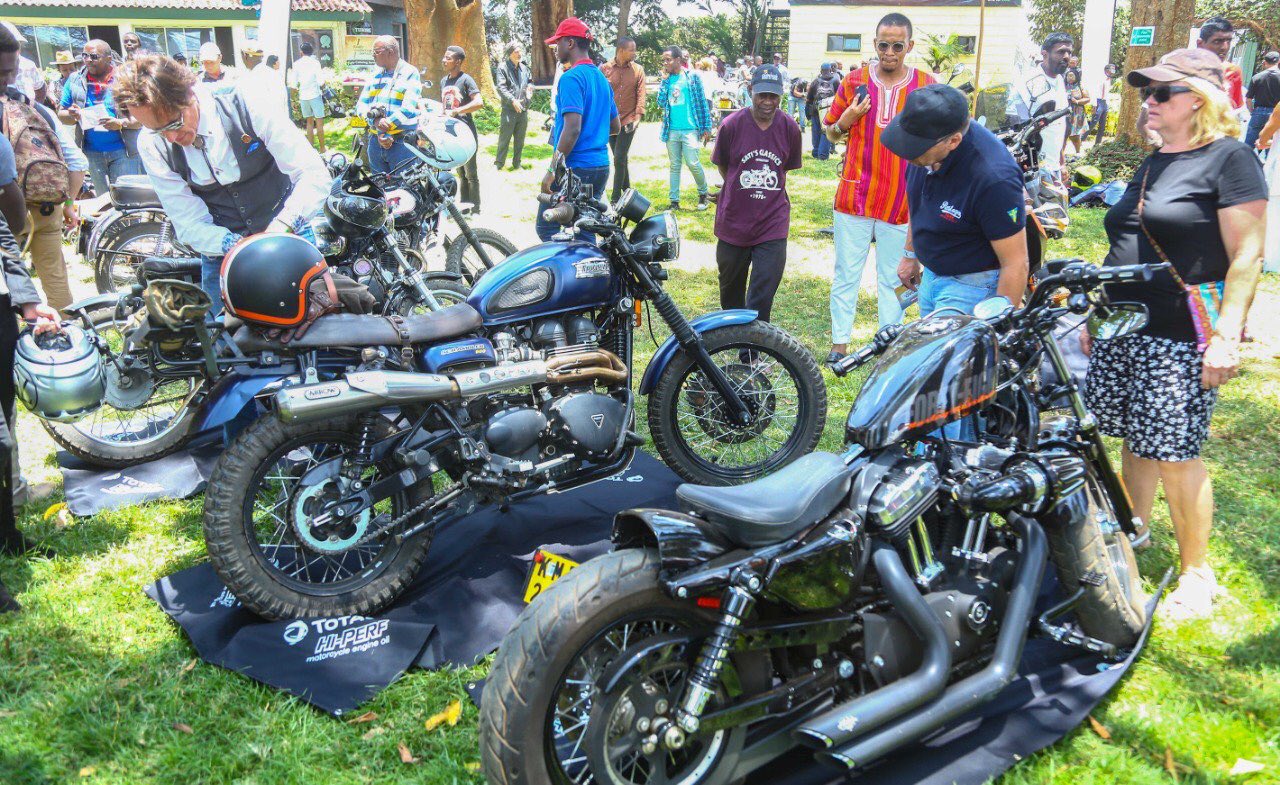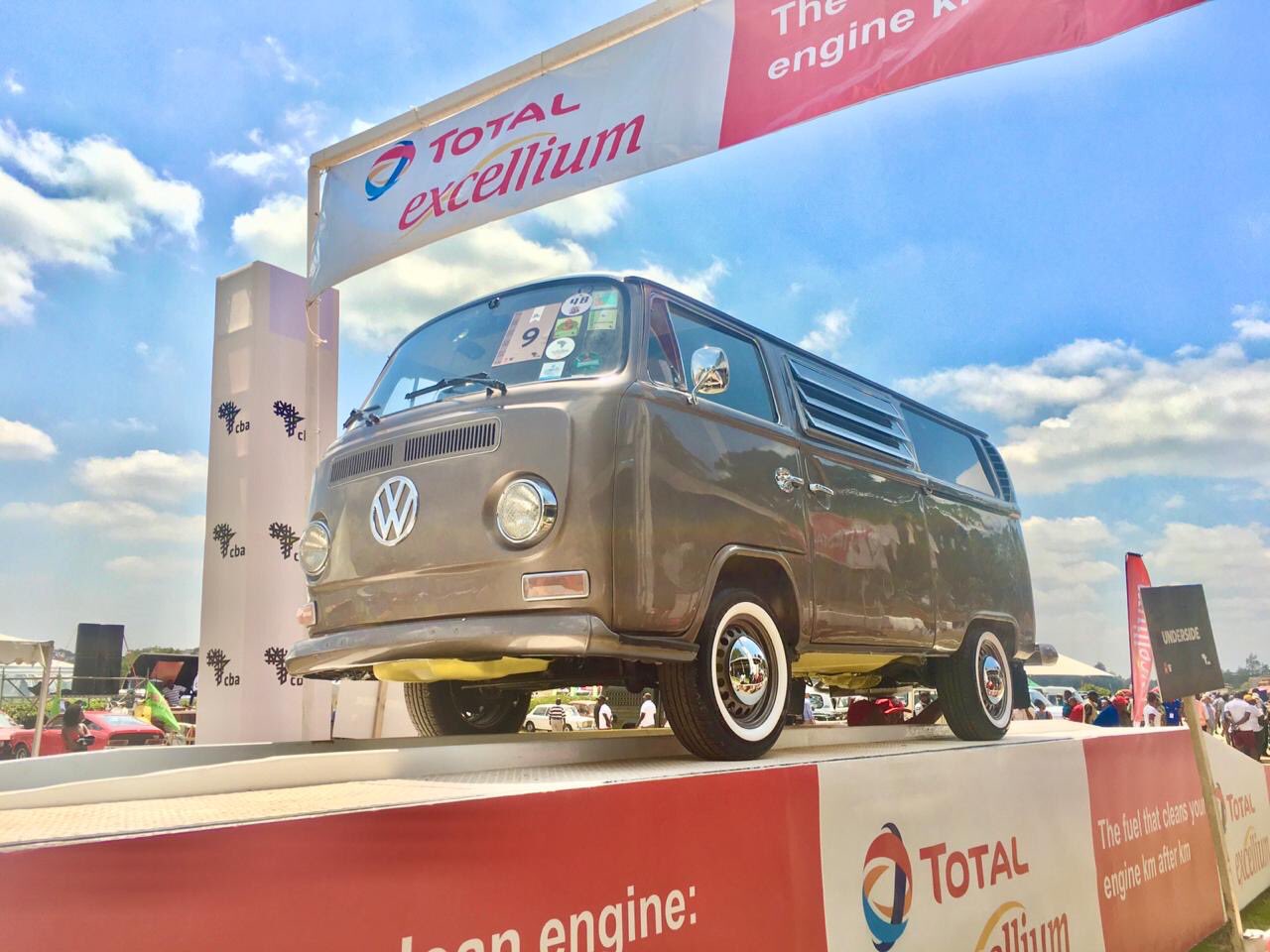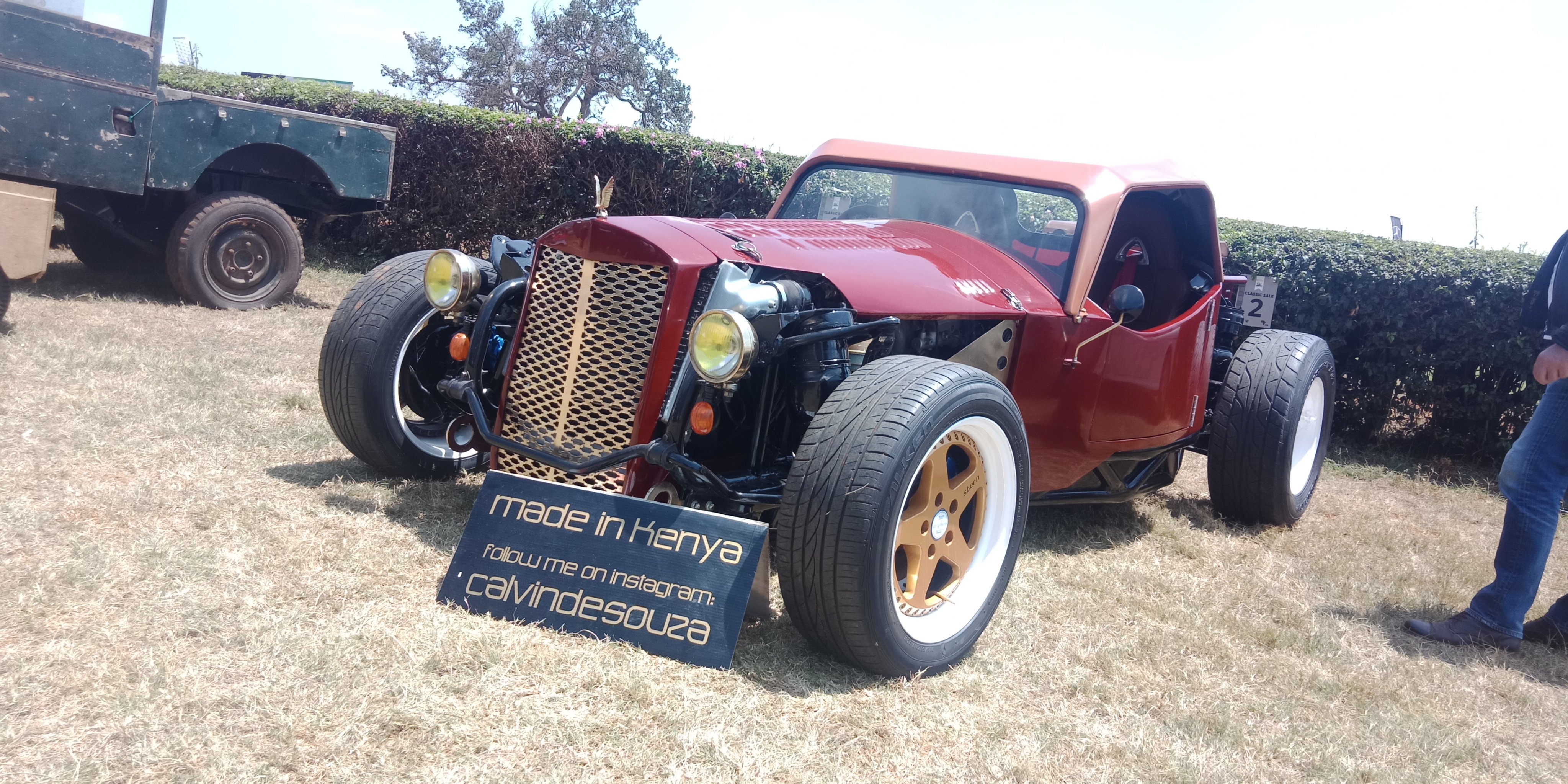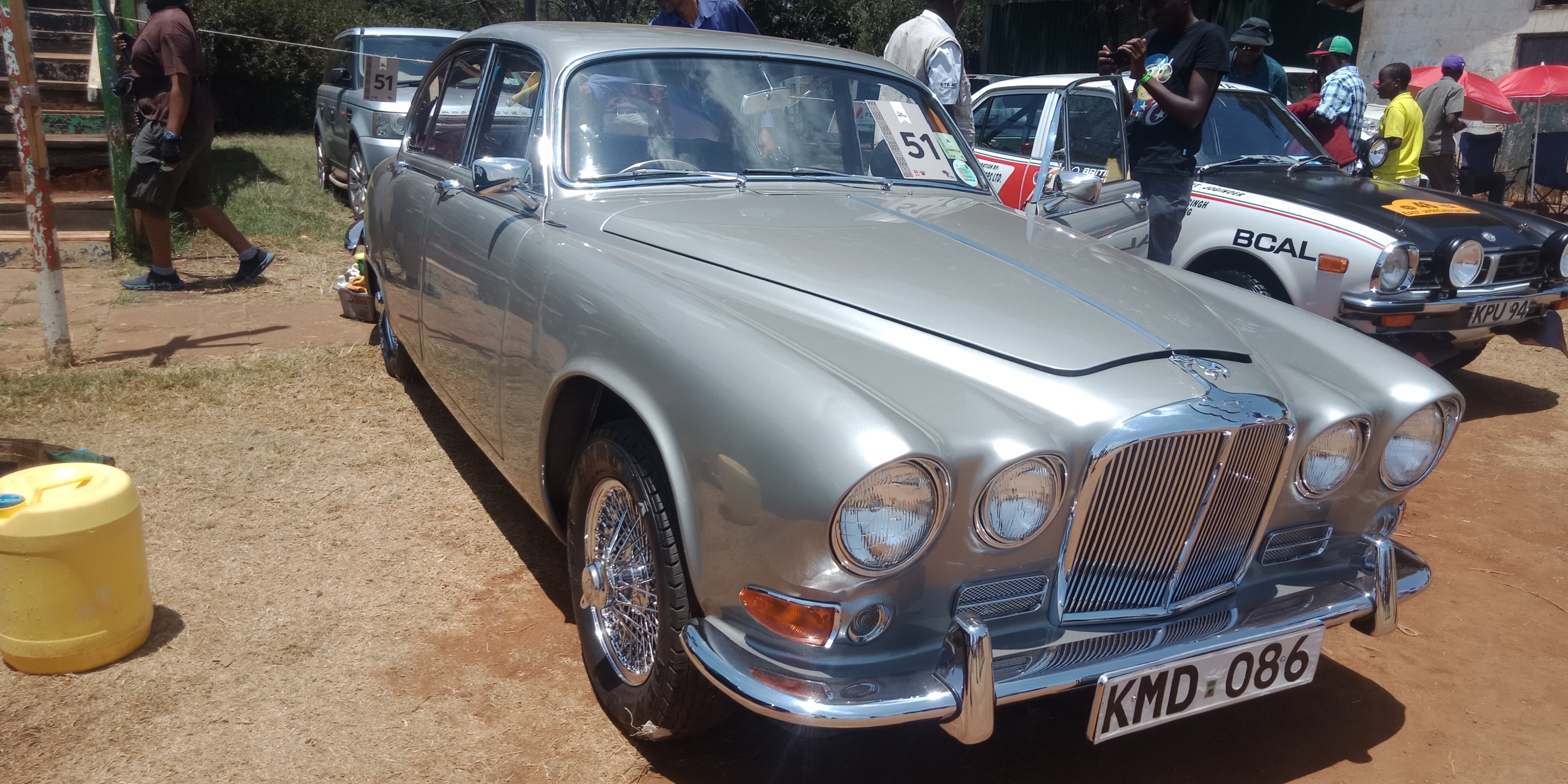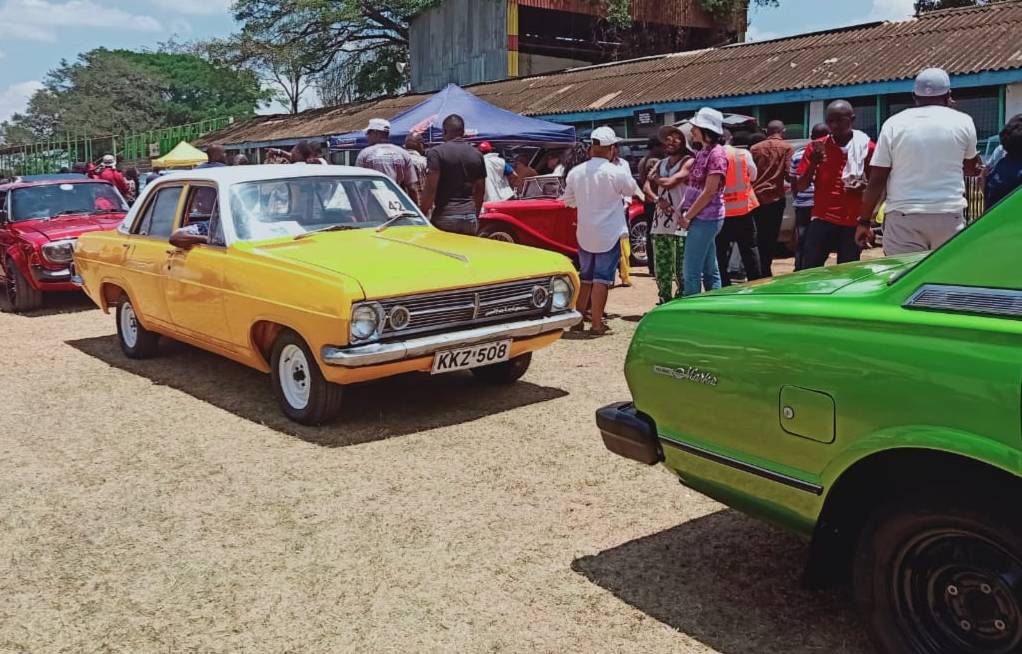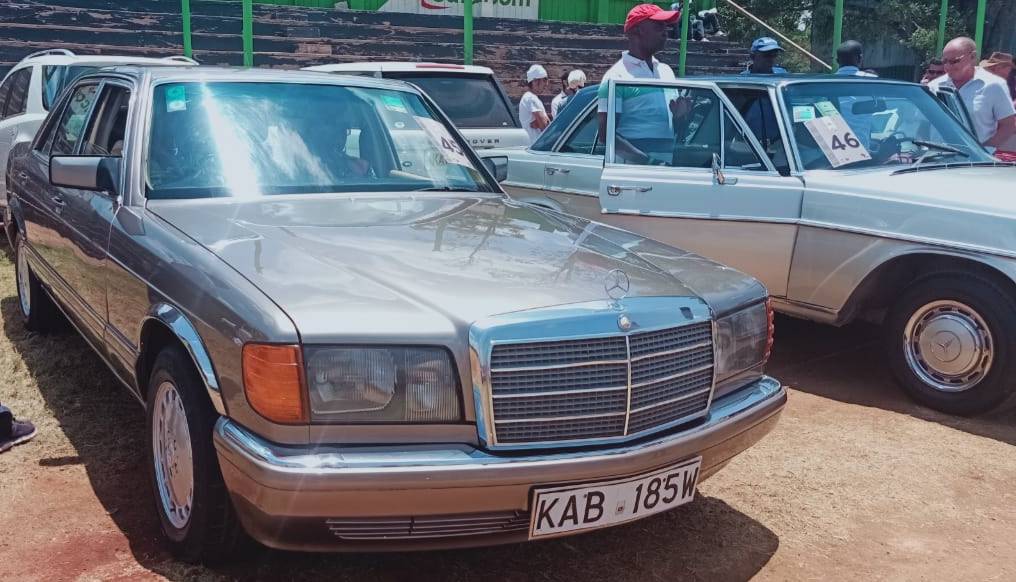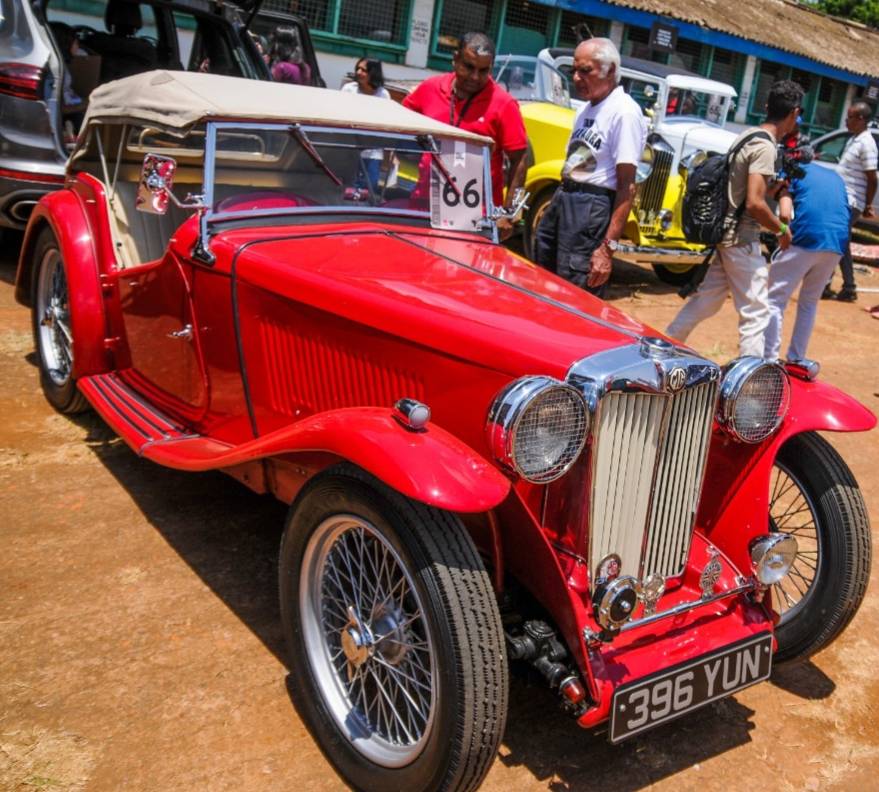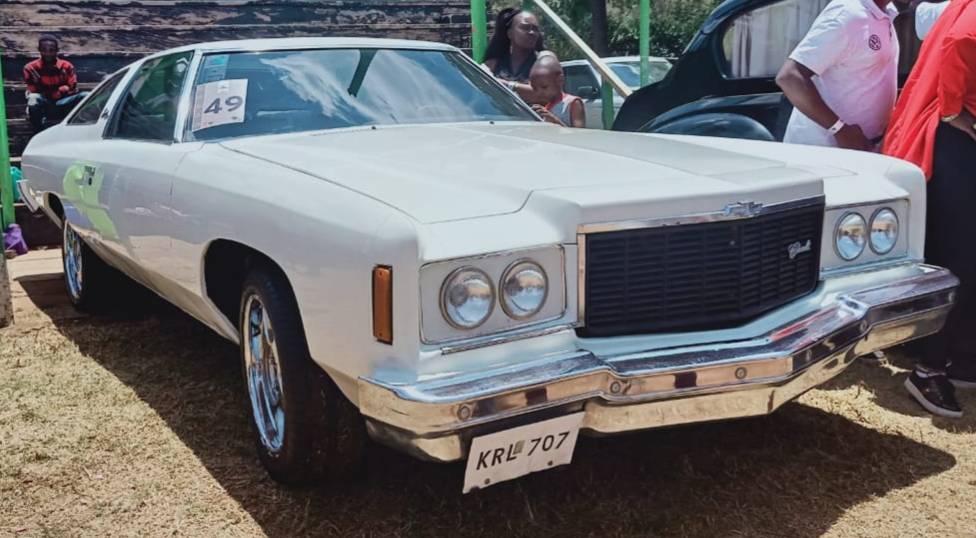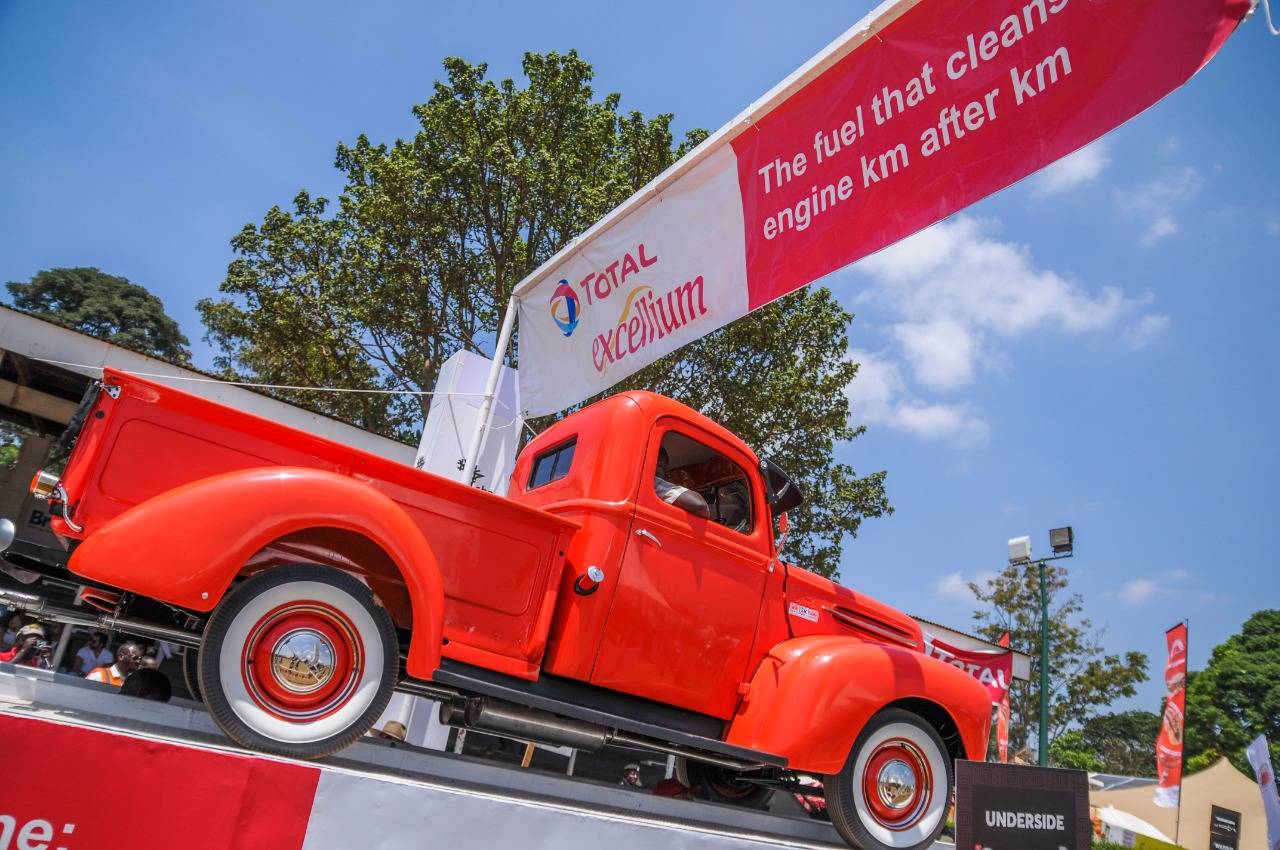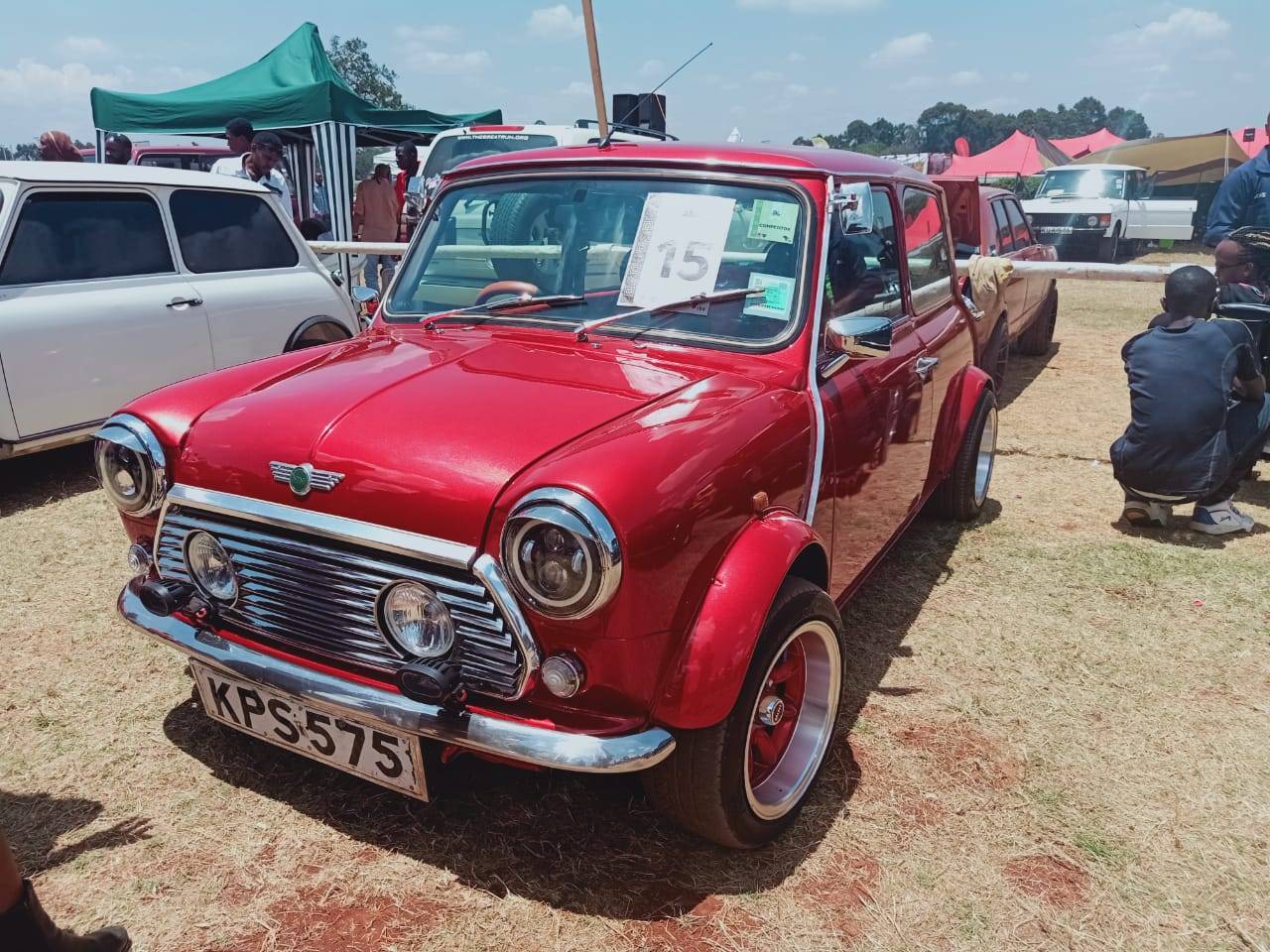 The Elegance Competitions Kenya 2019 was conducted on the premises of the Nairobi Ngong Racecourse as part of the 49th-anniversary competition arranged by Alfa Romeo Owners Club, Kenya.
The activity has also become a cultural and family day full of fun with other amenities, such as children's amusement activities, live music, and performing artist.
Hope you Enjoyed our Here you will find the Concours d'Elegance Kenya 2019 photos!
Please Share!!
COFFIN DANCING MEME – BEST COMPILATION #1
About
Dancing Pallbearers or Dancing Coffin meme refers to many videos that depict the dancing of Ghanian pallbearers while holding a coffin. The videos, combined with Tony Igy's EDM song "Astronomia," gained attention in FAIL editions in March 2020, similar to To Be Continued and We'll be Right Back memes.
Here are the Best Compilation of Coffin Dancing meme:
COFFIN DANCING MEME – BEST COMPILATION #3
You might consider a new video meme if you have spent much of your time online (which most of us are). We are thinking about the one that is preceded by a joyful funeral dance by the pallbearers for dangerous acts that threatens life. Social media users have found out about Ghanaian pallbearers 'video and kill boredom by making fascinating memes
The production of memes featuring the so-called "coffin africans," a humorous tool for carrying the containment caused by the coronavirus, has been supported and entertained millions of social media users.
Social networks such as Twitter, applications such as TikTok, content creators such as AuronPlay or Forocoches themselves have viralized this group of "gravediggers" who appear at the end of seemingly harmless recordings at the beginning but then become dangerous as they go along.
Origin
One of its first appearance  is from 2015 when a video uploaded on youtube from the "Travelin Sister" described the celebration of death. "I was traveling to Ghana to attend my mother-in-law's funeral and witnessed an amazing performance. The "homecoming" was proudly celebrated by professional dancers with outstanding body coordination, delicate footwork and exceptional strength that would make every Ghanaian family proud.
In 2017, "BBC News Africa" reported the work of  'the pallbearers' , typically a party of four to six people who  increase spirits at Ghanaian funerals with lavish coffin dances. "Families are paying steadily for their services in order to send loved ones in style. "
The service amount varies according to the type of ceremony that can run for three to seven days: usually about 13,000 cedis –the Ghana currency – are on average; however, that would be a little over 2000 dollars.
10 Insane Facts about East Africa's Got Talent 2019 Show
East Africa's Got talent is Here. After years of watching amazing talents from the two biggest shows in the world, America's Got Talent and Britain's Got Talent, 2019 is the year for East Africa. Officially launched on April 9th, 2019, in Kenya, East Africa will finally have a taste of the global talent search show Got Talent.
The auditions were held in the four countries which include Kenya, Uganda, Tanzania, and Rwanda. The auditions were done on all the four countries between the months of May to June.
With the First show having aired yesterday on Citizen TV, let us look at the 10 insane facts you did not know about the show.
10. The Show is a part of the Got Talent Franchise Founded by Simon Cowell
Simon Cowell is a television producer and talent show, judge famously known for his critical comments in Britain and American's Got Talents. He was born in 1959 in London, England and after a long journey in the music career and producing the hit British TV show pop idol and American idol in 2002; he set up a company known as SYCOtv.
The company created the television shows X-factor and American's Got Talent. The Got Talent shows run across more than 58 countries and East Africa's Got Talent will be a part of that franchise.
9. The Show is Sponsored by Several Companies
Safaricom is the main sponsor of East Africa's got talent partnering with Fremantle and SYCO Entertainment. The official film production company is South African film Production Company Rapid Blue and Cloud Media Group from Tanzania.  Coca Cola and Kenya Film Classification Board (KFCB) are also major partners of the show.
8. The Auditions Were Only Held In Four Countries
East Africa is made up of 10 countries. However, the auditions were held in only four countries Kenya, Uganda, Rwanda, and Tanzania. Although South Sudan and Burundi had participated before in other East Africa's shows, they are not a part of this talent show.
Nonetheless, even if there was no specified reason behind their absence, there was no restriction to their citizens auditioning in the four participant countries.
7. The Show Allowed Online Pre-auditions
Being open to all ages and gender, the auditions were held across major cities and towns in the four countries. However, for those who were unable to attend the pre-auditions, they were given a chance to do so online by sending a short video clip of their act. They were required to send the clip via a WhatsApp number or website link provided by Rapid Blue production.
6. The Show Will Run For 10 Weeks
Unlike other Got Talent shows around the world, East Africa's Got Talent will only air for 10 weeks. The 10 episodes will be divided into three sections enabling the contestants to go through three phases before getting to the finals.
The auditions shows will be held and shot separately in the four countries. The judges will choose only 30 successful contestants from each country to proceed to the next round. That round is known as 'Theatre audition', and will be held in Nairobi, Kenya.  The best of the best will be able to progress to the semi-finals.
Note that, the qualified contestants from Uganda, Tanzania, and Rwanda will travel to Kenya where the live shows will be held.
5. The Four Judges Will Represent the Four Countries
To bring about some balance, the contestants will go before a panel of four judges representing the four countries. The judges include a veteran Kenyan journalist and TV presenter Jeff Koinange, Ugandan TV host and famously known as a host in East Africa's Tusker Project Fame show, radio presenter and actor Gaetano Kagwa, Tanzania's musician Vanessa Mdee, and Rwandese DJ Makeda Mahadeo.
In addition, the host of the show in the three phases will be none other than Ugandan comedian and actress Anne Kansiime.
4. The Show Will Run Simultaneously in the Four Countries
For the viewers to enjoy the show without discrimination, the show will run simultaneously in the four countries.  It will exclusively air on a Kenyan channel known as Citizen TV, Cloud Media in Tanzania, NBS TV in Uganda and Rwanda Broadcasting Agency. The show will be airing on every week on Sunday evening.
Note that, for those who don't get the chance to watch the aired shows, you can be able to watch them the next day on YouTube.
3. Only 18 contestants will Make It to the Finals
Although over 21,000 contestants from the four countries took part in the auditions, only 18 contestants will reach the finals. The judges, as well as the public, will have a say in determining who goes home and who stays.
Just like the other Got Talent shows all over the world, the winner will be determined by the votes from the public.
2. There will be Various Showcased Talents
Apart from the famous East Africa Tusker Project fame that aired several years ago and only concentrated on music, East Africa is different. The show will showcase a variety of talents from singing, dancing, acrobats, magic, comedy, stunts, among others.
All this will be performed by different people of all ages from the four countries. Everyone will be competing to get to the finals and finally be the winner.
1. The Winner Will Go Home With $50,000 (Kshs. 5,000,000)
Just like other Got Talent Shows around the world, the winner of East Africa will also go home with a grand prize. The prize will be $ 50,000 which is equivalent to 5 million in Kenya shillings. The winner will not only have to impress the judges but also win over the hearts of the audience at the live shows and at home. The contestant with the majority of votes from the four countries will be the winner of the first show of East Africa's Got Talent.
Top 10 Vloggers in kenya 2019 Making It Big in Africa
YouTube in Kenya has come from far and it has given birth to some of the best media personalities in Africa. In this list we give you the best vloggers in Kenya. From Mandi Sarro to This is Ess to Wabosha Maxine to Joanna Kinuthia, there is no telling what YouTube in Kenya would have been without these amazing people. With that said these are the vloggers in Kenya you should be watching.
10. Mandie Sarro
Before becoming an internet personality Mandie Sarro was popularly known for being the talk host of the sex talk radio show Morning After. Later on, she would open a blog and write about food.
She would later take her passion to YouTube where she has more than 38,000 subscribers. Mandie Sarro or Miss Mandie uploads cooking videos travel Vlogs and weekly Vlogs.
9. Nancie Mwai
Nancie Mwai is a makeup enthusiast and she shares her passion for makeup on YouTube. On her YouTube channel, you will find travel Vlogs, tutorials and helpful tips and trick videos to help you look and feel amazing.
Her followers go by the name 'Slay Squad'. She started her YouTube channel way back in 2010. Over the years Nancie has gained over 39,000 subscribers and a whole lot of views.
8. Xtian Dela
We all know him, The Man, The Myth and The Legend. Also known as Aurther Mandela, Xtian Dela has won countless awards all over Africa. Xtian Dela is a lover of life and someone that has a lot of energy, it will never be a dull moment with Xtiandela and that's why you should visit his channel.
He started his YouTube channel in 2015 but only started taking Vlogging seriously in 2017. Through the years Xtian Dela has acquired 46,000 subscribers and over 6 million channel views.
7. Elodie Zone
Everybody knows her, she is an Instagram and YouTube sensation whose photos and videos from the lifestyle she lives earned her a lot of subscribers.
Elodie Zone first appeared on YouTube in 2013 where she posted her music videos. Some years later, she started Vlogging about her life and the traveling she does to different destinations around the world
6. This is Ess
Also known as Sharon Mundia, uses YouTube as a platform to express her love for passion, beauty, and travel. Sharon will give you tips and tricks about anything, whether its fashion tips, beauty tips, and tricks or traveling hacks. Her videos are very real and simple and anyone can easily connect with her.
She started her YouTube channel in 2013 and has gained over 48,000 subscribers. Sharon Mundia was also one of the first vloggers in Kenya to gain popularity within a short period of time.
5. Over Twenty Five
Over Twenty Five is one of those channels that people really like to watch. Well, this YouTube channel consists of only girl bosses; Ivy Mugo, Julia Gaitho, Lorna Muchemi, and Michelle Wanjiku.
Over Twenty Five is pretty consistent with their content, they talk about topics that aim to help ladies who are around 25 years of age. Most of their subscribers relate with their content and that keeps their channel growing. Over Twenty Five have gained over 50,000 subscribers within a very short period of time.
4. Farhana Oberson
Farhana Oberson has a very big passion for YouTube, she does it wholeheartedly and this led to the winning SOMA OLX YouTube Channel winner of 2017.
Through her channel, she helps to spread love and happiness making the world a better place. She regularly posts travel Vlogs and takes us with her through her lifestyle, as a result of this she has collaborated with some pretty big names out there. Farhana Oberson has over 50,000 subscribers.
3. Joanna Kinuthia
Current she has the third largest channel in Kenya and I'm pretty sure you are familiar with her, she has taken over the beauty and fashion category. Her channel has gained 5 million views over the years and has led to her getting sponsorships with other companies while growing her own brand. Joanna Kinuthia is a Youtube star.
2. Sheila Ndinda
Sheila is a natural hair YouTube and social media influencer. She got inspired to start her own YouTube channel after being fed up with unhealthy thin hair and she uses the platform to help other people experiencing the same issues.
Through her youtube channel will get tips and tricks on how to maintain healthy natural hair. Besides being a natural hair YouTube, she occasionally posts travel Vlogs and weekly Vlogs too.
1. Wabosha Maxine
Wabosha Maxine has the largest and most loyal subscribers in Kenya. She takes us through her world of beauty, travel and her lifestyle.
Wabosha is consistent with her videos and that's how she will retain spot number one for a very long time. She currently has 71,000 subscribers and very soon she will be hitting 100,000 subs, watch out for her.
Top 10 Vloggers in Kenya
---