Ruth Chepngetich Wins Gold the Midnight Marathon in Doha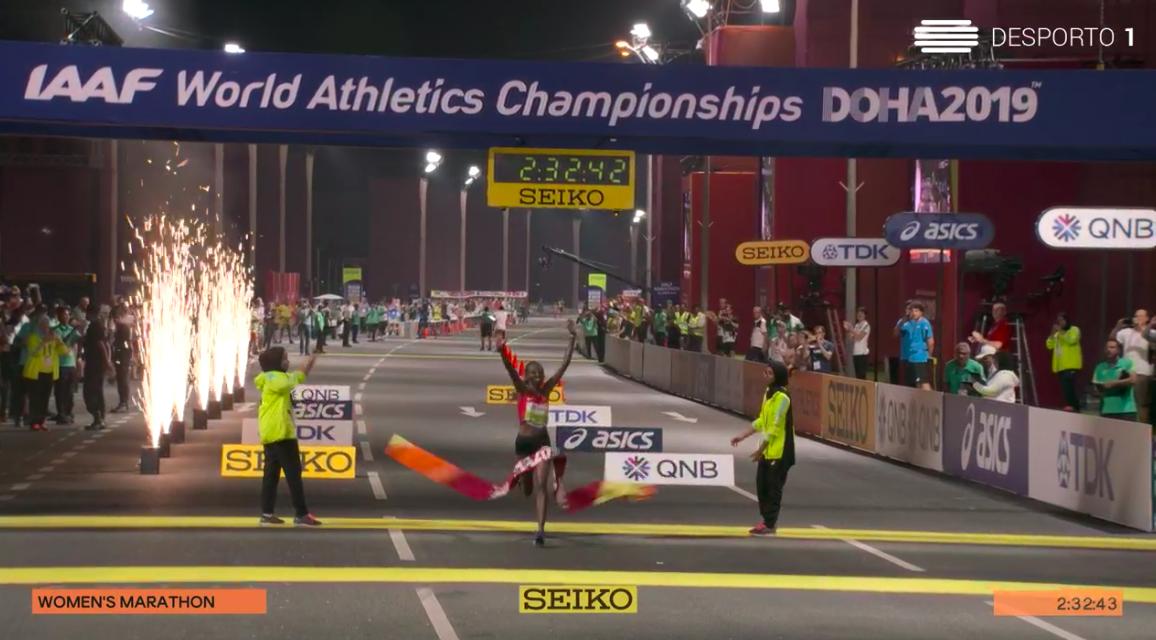 Ruth Chepngetich Wins Gold yet again and wins the first medal in the Championships
Queen of the Midnight Marathon' takes GOLD in Doha IAAF World Athletic Championships. She finished the marathon in 2:32:43 and is the first 2019 WORLD CHAMPION.
Congratulations to Ruth Chepngetich #womensmarathon #doha2019 brilliant run pic.twitter.com/TqwocreCxU

— Peter Kamau (@peter_kaus) September 27, 2019
Ruth Chepng'etich made her marathon debut in Istanbul in 2017 where she set a new course record of 2:22:36 before improving the time to 2:19:35 last year to affirm her long-distance prowess.
| DISCIPLINE | PERFORMANCE | WIND | PLACE | DATE | RECORDS | RESULTS SCORE |
| --- | --- | --- | --- | --- | --- | --- |
| 10 Kilometres | 31:12 | | Port Gentil (GAB) | 30 JUN 2019 | | 1203 |
| Half Marathon | 1:05:30 | | Istanbul (TUR) | 07 APR 2019 | | 1258 |
| Marathon | 2:17:08 | | Dubai (UAE) | 25 JAN 2019 | | 1263 |
Canadian Producer and Songwriter Turtle, Along With the Galaxy Council Continue to Captivate With Their Latest Release, "Lunar Eyes," a Mesmerizing Journey Through the Realm of Synthpop.
The anticipation for Turtle's new releases is always high, and he consistently delivers impressive tracks. With their latest piece, "Lunar Eyes", Turtle and the Galaxy Council once again transport listeners to a universe sparkling with dazzling light and breathtaking beauty. This track invites everyone to the dance floor, promising an immersive experience filled with moonlight and boundless joy.
The sawtooth lead synths, driving beat, and striking bassline have been blended with punctilious attention to detail to authenticate a non-stop sound that jumps at listeners from the get-go and completely gets them hooked.
"Lunar Eyes" is much more than the melodies; each note is a heartbeat, each rhythm a sonic memory, guiding a listener through a euphoric odyssey we long to revisit. As you listen to the driving beat and relish in the ache of nostalgia exuded here, let the melodies rekindle the magic—magic of moonlit nights, vibrant energy, and music that echoes the spirit of celebration.
As you have come to expect from this enigma, this song offers broad appeal through the soar-stirring singing vocals as well as the self-assured rap vocals over these energetic, nostalgic yet relevant beats that sound both fresh and warmly familiar!
Here is what you do: close your eyes, let the beats carry you back to that unforgettable night under the beautiful moonlight, and savor the feeling to the fullest as you dance with carefree abandon!
Connect With Turtle on:
Creative Art Musician Mellah Nix Is Set to Release His New Banger, "STOKT Up," off of His "K1NG HYENA" Mixtape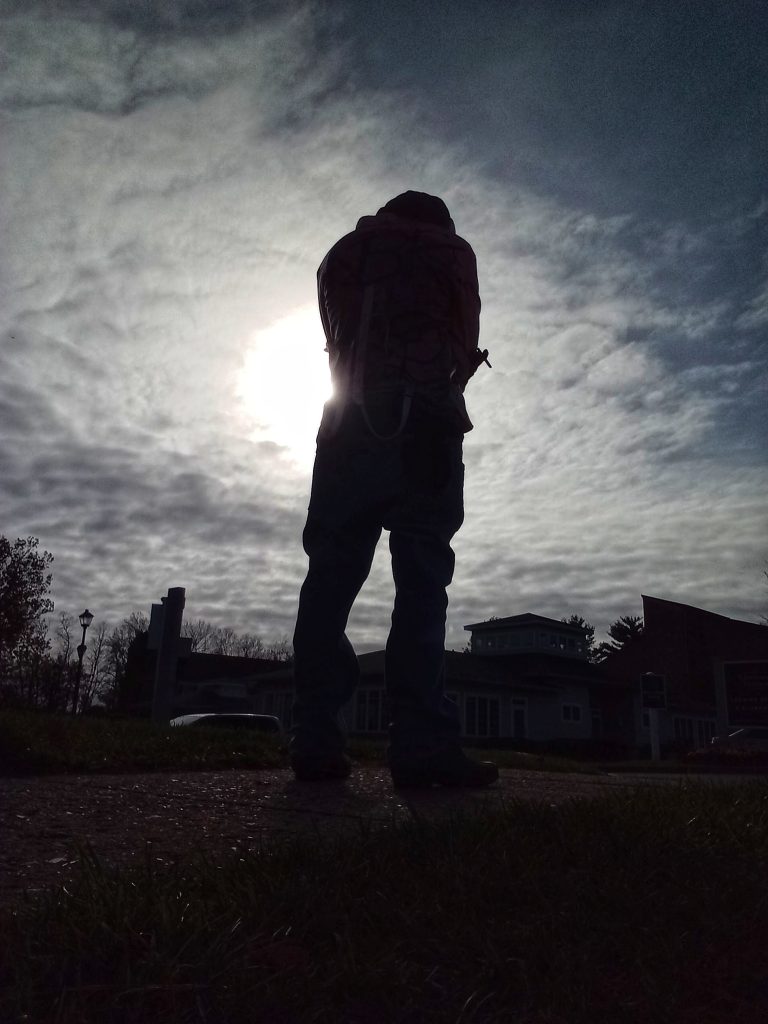 The place where visual creative art and music blend, inspired by that cultural diversity and the need to be unique and different, is where you meet swiftly emerging innovator Mellah Nix, who was born and raised in Columbus, Ohio. He has always carried that passion for music, which began to show when he was just a toddler, and when an opportunity arose, he pounced on it like a hyena. Drawing from a wide range of cultural and artistic influences, Nix seamlessly blends the digital anime world with the hip-hop/rap world, creating a unique sound, and this makes him such a strong force to be reckoned with in his field.
From what I can tell, Mellah Nix is clearly very creative and diverse with his process, using various sounds, always keeping the flow, and adding his signature way to authenticate a unique and accessible sound, such as his upcoming masterpiece dubbed "STOKT UP" from his soon-to-be-released mixtape, "K1NG HYENA."
Set to a sawtooth bass that rattles the floor, Nix immediately jumps on the beat wave with his hypnotic lyrical content as he transports his listener into a world of his creation!
Bringing beautiful inspiration to his creative and artistic talent, he imbues this track with heavy lyrical content that has been crafted straight from the writer's thoughtful mind, giving the listener an almost mystical thought process to ponder while listening to the bumping 808s and hypnotizing samples.
At the end of it all, "STOKT UP" is a truly entrancing but bombastic musical experience that is great for any chill or cruise time!
This is indicative of what listeners can expect from the "K1NG HYENA" mixtape. Mellah Nix goes above and beyond, merging musical, creative, and cultural elements in unprecedented ways!
The future is here, and artists like Mellah Nix are the instigators…I suggest you get used to that; just keep up!

Join the Mellah Nix bandwagon, follow him on his official Instagram page, and keep it here for more of these vibes!
African and Jamaican Cultures Harmonize as Songstresses Nomina and Sean Kingston Blend Their Musical Tastes in the Single, "Closer to You"
Some artists' lives are just simple; they get into the studio and make hits and go on with their lives….one such rapidly rising star is the African queen Nomina, who has been spreading the African culture all over the globe, going on to give it that international appeal by distilling it impeccably through a blend of fascinating ideas to come up with one piece of magnificence that has earned her an-up-and-coming notice among global audiences as well as key industry players. Having been born in Zimbabwe, raised in Botswana, and later migrating to Germany to study, her music mirrors a little bit of every culture and lifestyle!
With her intense love and respect for every culture, the unique diversity of different languages, and her true passion for music backed by her undeniably visionary gifts, Nomina has combined her many interests and influences from far and wide to cement a moment in time that is more than guaranteed to connect everyone together.
Nomina is now celebrating achieving another milestone in her ever-expanding career. Picture this, you grow up listening to one of your favorite artists, who really inspires you a lot, and the next thing you know, you are in the studio recording a song together…words may fail us when we need them not to, but it's something beyond magical, it's simply indescribably surreal!
That's what happened with Nomina's latest single, "Closer to You" which is a collaboration between her and the American-Jamaican legend, Sean Kingston himself…it really doesn't get much better than this!
"Closer to You" as you'd expect, is a potential billboard charting masterpiece that sees two special and uniquely talented artists have at it, and the result is magical. A true ballad by any measure, this banger has a sizeable bit of everything to make it a bona fide standout.
It's no less than you'd expect from an artist who always likes her African culture and that cheerful spirit to come out in her songs, and of course, from a legend in the game whose music lit up the dance floors from way back in the 90s and early 00s. The beats are danceable and have a telling dance-pop percussion that will inspire you to move your body recklessly!
As is his tradition, everything Sean Kingston touches automatically turns to gold, and this was no different. This is a memorable performance that really gives it an international appeal. And the duo really exudes such admirable chemistry together. The performances fit in naturally and in perfect sync to make this an unforgettable song.
The irresistible hooks, without even mentioning Nomina's glossy and effortlessly powerful voice, are this special banger in a nutshell. I love the diversity and that seamless blend of a little bit of everything from R&B, pop, and dancehall to afrobeat to design a masterpiece with broad appeal.
"Closer to You" is purely futuristic—the cover art, the flows, cadences, samples, and sound are all so forthcoming and foretelling. This track has the potential to top charts; the replay value is great, and the production really meets international standards, as you'd expect!
As she celebrates such an impressive feat, Nomina feels at the top of her creative career and is swiftly making her mark as one of the hottest eclectic female artists in the game…let it all sink in, and may I suggest that, from now on, you start mentioning Nomina's name with a little more respect!
"Closer to You" is streaming on all your favorite platforms- follow the attached link and let this masterpiece embellish your playlist!
Catch Up With Nomina on: