100 Most Beautiful African Models Rulling the Fashion World
African Models:
Supermodels are not only found in runways and on magazine cover – they are increasingly featured on TV, in films, in music videos and in soccer. In this list you will not only find models but Socialites, Actresses, entrepreneurs who have made it to our list of the most Beautiful Women in Africa.
Nyadak Thot
She is know to be the face of Fenty Beauty. Thot finished third on the eighth round in Australia's Next Top Model, and made her first runway appearance at the Yeezy S / S 17 show.
Fatima Siad
Fatima Siad is a Ethiopian-Somali fashion African model. She participated in America's Next Top Model, Cycle 10 and placed third.
Leila Lopes
Leila Luliana da Costa Vieira Lopes Umenyiora is an Angolan actress, TV host, model and beauty queen who won the titles of Miss Angola UK 2010, Miss Angola 2010 and Miss Universe 2011.
Maria Borges
Candice Swanepoel
Candice Swanepoel is a South African Model who is known for working as a Victoria Secret Model.She was 8th on the top-earning model list of Forbes in 2016.
Herieth Paul
Herieth Paul is a model from Tanzania who modeled for Diane von Fürstenberg, Lacoste, Tom Ford, Calvin Klein, Armani, Cavalli and Phillip Lim 3.1
Gelila Bekele
She is a model from Ethiopia who is presently pursuing her passion as a documentary filmmaker.
Tanit Phoenix
Since featuring in Sports Illustrated Swimsuit in 2003, she is well known for her swimwear and lingerie photo shoots, as well as for her GQ and FHM covers in the year 2003. She is from South Africa

Yasmin Warsame
Zara Mohamed Abdulmajid
She is an Somali American fashion model, actrice and entrepreneur. Zara Mohamed Abdulmajid is known professionally as Iman. She is also renowned for her philanthropic work and as a longtime model of Gianni Versace, Halston, Calvin Klein and Yves Saint Laurent.
Malaika Firth
Malaika Firth is a British model born in Kenya. Firth caught the attention when she was first black model to appear in a Prada advertising campaign in 2013 in almost 20 years.
Adut Akech Bior
Adut Akech Bior is an Australian-South Sudanese hybrid. Akech made their debut on fashion week at the Saint Laurent S / S 17 show.
Liya Kebede
Liya Kebede is a model born of Ethiopia, motherly health advocate, designer of clothing and performer. Three times she featured on Vogue's cover. Since 2005, Kebede has been WHO Ambassador for Mother, Newborn and Child Health.
Agbani Darego
The Nigerian queen, Agbani Darego, is a beauty and model that was awarded the title of Miss World in 2001. She was Miss World's first indigenous African.
Lisa-Marie Jaftha
Anais Mali
Micaela Reis
The actress, TV host, model and beauty queen from Angola, Micaela Patrícia Reis was a top 10 finalists in 2007 and first Miss World ranked in 2007, and became a Miss World Africa.
Huddah Monroe
She is  model gained media attention after she participated in the Big Brother Africa 8 show in South Africa.
Honorine Uwera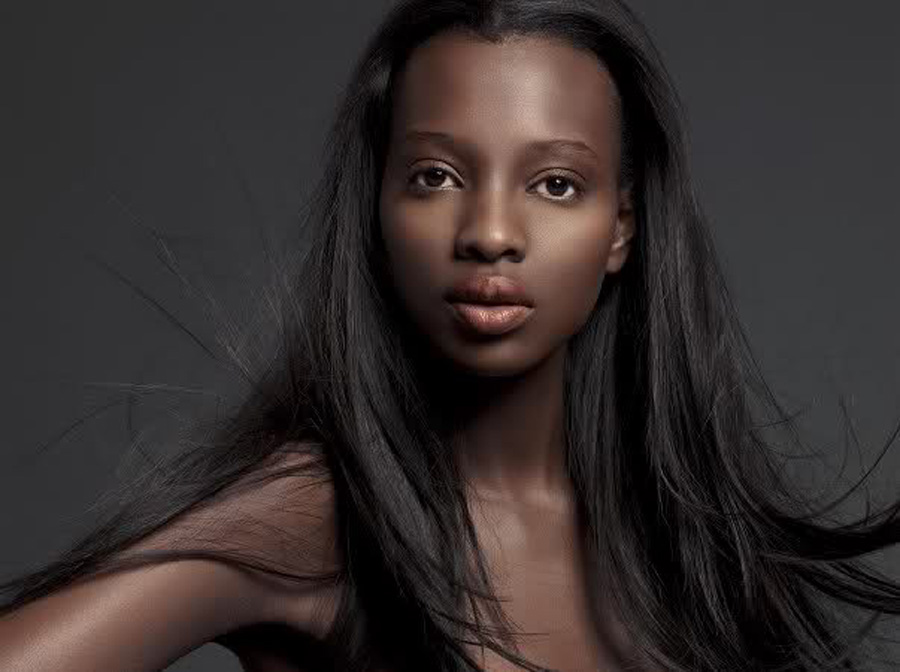 Flaviana Matata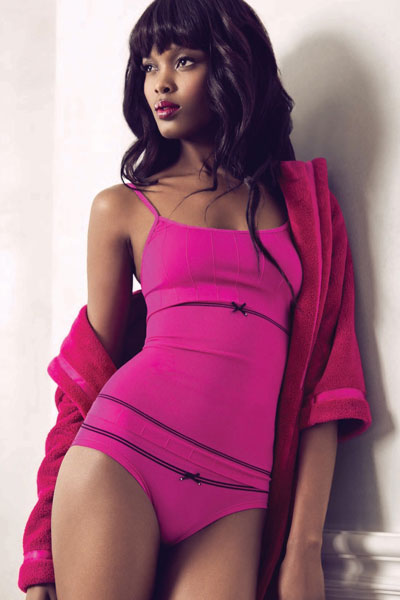 Tiguida
Azie Tesfai
Nyasha Matonhodze
Nyasha Matonhodze is a Zimbabwean-British fashion model.
Genevieve Nnaji
She is a multi-talented actress, model and singer with multi-award winners, the unique combination of beauty and minds.
Lorraine Van Wyk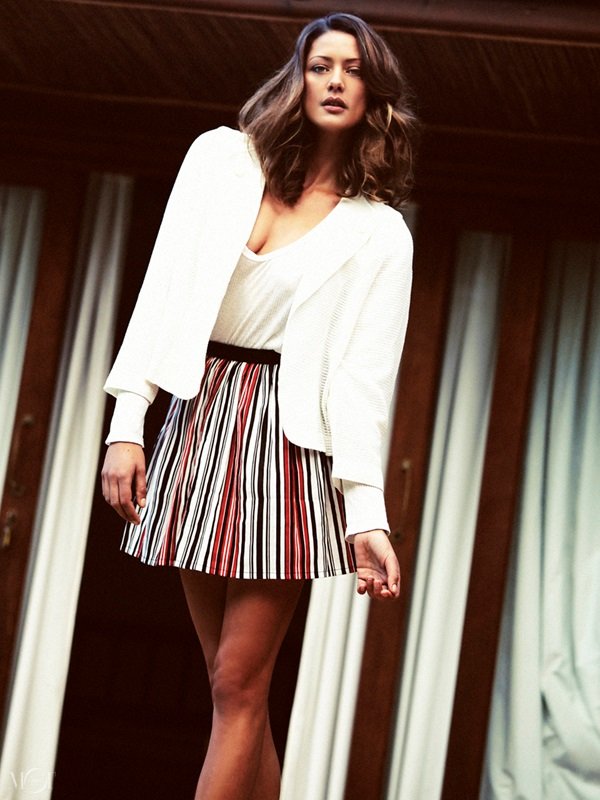 Gugu Mbatha-Raw
Gugulethu Sophia Mbatha-Raw is an english actress, known for her roles as Kelly in the Black Mirror, as Dido Elizabeth Belle of Belle, as well as Noni Jean in beyond the lights.
Dillish Matthew
She won a few hundred thousand dollars in Namibia's Big Brother show in 2013. Her dad is Kenyan, she was born in 1990 in Namibia.
Lily Corazon
Lily Corazon is from Kenya.
Liris Crosse
Liris Crosse has one of the most exciting runway walks in the game, she is also known as the "Naomi Campbell of Plus" She is one of the leading Plus Size African Models

Devorah Story
She has partnered with a wide number of brands including Ashley Stewart, Jibri, Rue 107, Curlbox and Creme Of Nature.
Monique Robinson
Monique is a signatory to the Dorothy Combs Modeling Agency and is both well known and respected for her work.
Philomena Kwao
Alexis Henry
Alessandro Henry is the founder of the "Plus One Podcast" model and one of InStyle Magazine's most popular modelers for styling fresh faces. She is oe of the top Plus Size African Models.
Nedra Phillips
Chante Burkett
Precious Lee
In the age of social media, securing a coveted runway exclusive is no longer the only way for a new face to differentiate itself during the fashion month. While in Prada or Givenchy a leading position still turns heads, modeling can not be reduced to numbers. In other words, you don't have to stand out from the crowd to move.
Canadian Producer and Songwriter Turtle, Along With the Galaxy Council Continue to Captivate With Their Latest Release, "Lunar Eyes," a Mesmerizing Journey Through the Realm of Synthpop.
The anticipation for Turtle's new releases is always high, and he consistently delivers impressive tracks. With their latest piece, "Lunar Eyes", Turtle and the Galaxy Council once again transport listeners to a universe sparkling with dazzling light and breathtaking beauty. This track invites everyone to the dance floor, promising an immersive experience filled with moonlight and boundless joy.
The sawtooth lead synths, driving beat, and striking bassline have been blended with punctilious attention to detail to authenticate a non-stop sound that jumps at listeners from the get-go and completely gets them hooked.
"Lunar Eyes" is much more than the melodies; each note is a heartbeat, each rhythm a sonic memory, guiding a listener through a euphoric odyssey we long to revisit. As you listen to the driving beat and relish in the ache of nostalgia exuded here, let the melodies rekindle the magic—magic of moonlit nights, vibrant energy, and music that echoes the spirit of celebration.
As you have come to expect from this enigma, this song offers broad appeal through the soar-stirring singing vocals as well as the self-assured rap vocals over these energetic, nostalgic yet relevant beats that sound both fresh and warmly familiar!
Here is what you do: close your eyes, let the beats carry you back to that unforgettable night under the beautiful moonlight, and savor the feeling to the fullest as you dance with carefree abandon!
Connect With Turtle on:
Creative Art Musician Mellah Nix Is Set to Release His New Banger, "STOKT Up," off of His "K1NG HYENA" Mixtape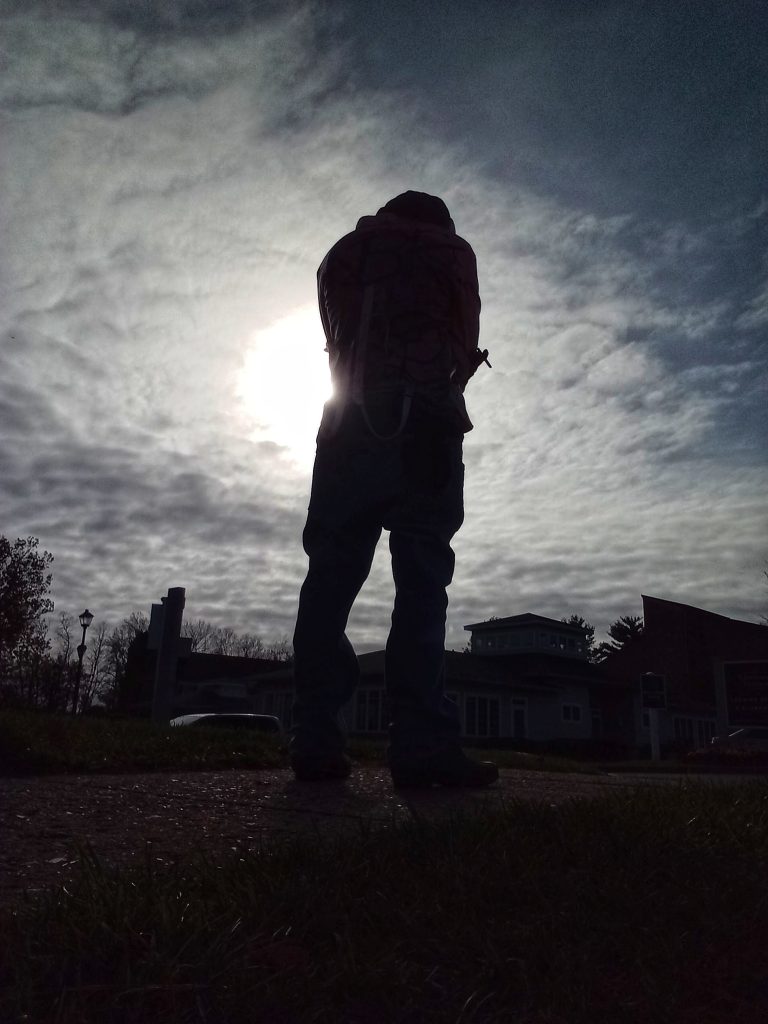 The place where visual creative art and music blend, inspired by that cultural diversity and the need to be unique and different, is where you meet swiftly emerging innovator Mellah Nix, who was born and raised in Columbus, Ohio. He has always carried that passion for music, which began to show when he was just a toddler, and when an opportunity arose, he pounced on it like a hyena. Drawing from a wide range of cultural and artistic influences, Nix seamlessly blends the digital anime world with the hip-hop/rap world, creating a unique sound, and this makes him such a strong force to be reckoned with in his field.
From what I can tell, Mellah Nix is clearly very creative and diverse with his process, using various sounds, always keeping the flow, and adding his signature way to authenticate a unique and accessible sound, such as his upcoming masterpiece dubbed "STOKT UP" from his soon-to-be-released mixtape, "K1NG HYENA."
Set to a sawtooth bass that rattles the floor, Nix immediately jumps on the beat wave with his hypnotic lyrical content as he transports his listener into a world of his creation!
Bringing beautiful inspiration to his creative and artistic talent, he imbues this track with heavy lyrical content that has been crafted straight from the writer's thoughtful mind, giving the listener an almost mystical thought process to ponder while listening to the bumping 808s and hypnotizing samples.
At the end of it all, "STOKT UP" is a truly entrancing but bombastic musical experience that is great for any chill or cruise time!
This is indicative of what listeners can expect from the "K1NG HYENA" mixtape. Mellah Nix goes above and beyond, merging musical, creative, and cultural elements in unprecedented ways!
The future is here, and artists like Mellah Nix are the instigators…I suggest you get used to that; just keep up!

Join the Mellah Nix bandwagon, follow him on his official Instagram page, and keep it here for more of these vibes!
African and Jamaican Cultures Harmonize as Songstresses Nomina and Sean Kingston Blend Their Musical Tastes in the Single, "Closer to You"
Some artists' lives are just simple; they get into the studio and make hits and go on with their lives….one such rapidly rising star is the African queen Nomina, who has been spreading the African culture all over the globe, going on to give it that international appeal by distilling it impeccably through a blend of fascinating ideas to come up with one piece of magnificence that has earned her an-up-and-coming notice among global audiences as well as key industry players. Having been born in Zimbabwe, raised in Botswana, and later migrating to Germany to study, her music mirrors a little bit of every culture and lifestyle!
With her intense love and respect for every culture, the unique diversity of different languages, and her true passion for music backed by her undeniably visionary gifts, Nomina has combined her many interests and influences from far and wide to cement a moment in time that is more than guaranteed to connect everyone together.
Nomina is now celebrating achieving another milestone in her ever-expanding career. Picture this, you grow up listening to one of your favorite artists, who really inspires you a lot, and the next thing you know, you are in the studio recording a song together…words may fail us when we need them not to, but it's something beyond magical, it's simply indescribably surreal!
That's what happened with Nomina's latest single, "Closer to You" which is a collaboration between her and the American-Jamaican legend, Sean Kingston himself…it really doesn't get much better than this!
"Closer to You" as you'd expect, is a potential billboard charting masterpiece that sees two special and uniquely talented artists have at it, and the result is magical. A true ballad by any measure, this banger has a sizeable bit of everything to make it a bona fide standout.
It's no less than you'd expect from an artist who always likes her African culture and that cheerful spirit to come out in her songs, and of course, from a legend in the game whose music lit up the dance floors from way back in the 90s and early 00s. The beats are danceable and have a telling dance-pop percussion that will inspire you to move your body recklessly!
As is his tradition, everything Sean Kingston touches automatically turns to gold, and this was no different. This is a memorable performance that really gives it an international appeal. And the duo really exudes such admirable chemistry together. The performances fit in naturally and in perfect sync to make this an unforgettable song.
The irresistible hooks, without even mentioning Nomina's glossy and effortlessly powerful voice, are this special banger in a nutshell. I love the diversity and that seamless blend of a little bit of everything from R&B, pop, and dancehall to afrobeat to design a masterpiece with broad appeal.
"Closer to You" is purely futuristic—the cover art, the flows, cadences, samples, and sound are all so forthcoming and foretelling. This track has the potential to top charts; the replay value is great, and the production really meets international standards, as you'd expect!
As she celebrates such an impressive feat, Nomina feels at the top of her creative career and is swiftly making her mark as one of the hottest eclectic female artists in the game…let it all sink in, and may I suggest that, from now on, you start mentioning Nomina's name with a little more respect!
"Closer to You" is streaming on all your favorite platforms- follow the attached link and let this masterpiece embellish your playlist!
Catch Up With Nomina on: