Top 10 Countries With Very Beautiful African Women
The Lion King couldn't have been more right about life in Africa. Throw a little wildebeest in there along with some hyenas, and you can definitely have a saying here. Think about it, Africa has some of the most beautiful women in the world. I'm not talking 'bikini models' here. I'm talking naturally beautiful from head to toe.  Yeah, I know what you're thinking…stereotype! But back in my college days, we had to be on point at least once with that one girl. Mostly because every dude wanted them but also because of their looks.
Africa has some of the most beautiful women I have ever seen. The exotic fashion choices, the slight curve to their mesmerizing gait are all wonderful signs that nature's jewel box is full. Are you planning a trip? Need to know the best spots to travel? If so, please keep on reading.
10. Tanzania
Tanzanian women are famed for their beauty and homemaking skills. The latter emanates from their ancient tradition where women pass these skills to the young teenage girls.
If you are looking for a beautiful woman to take back home and introduce to your parents, Tanzania is most likely the place. The "kanga" is common attire for women here. The kanga is usually bright, colorful and a wind blowing garment.  
9. Eritrea
Eritrean women have an exotic look and features that could easily be mistaken for several different races. One of the fundamental reasons surrounding this could be that Eritreans together with Northern Ethiopians, which are collectively known as Habesha have a genetically unique phenotype.
The Caucasoid genes of Eritrean and some Northern Ethiopian women are more closely related to Mediterranean Caucasian groups such as Arabs and Berbers than their counterparts in East Africa.
8. Ghana
An African beauty list can never be complete without the gold coast. A Ghanaian woman is famed for her height and ebony skin. A well-rounded bottom is a conspicuous feature that cannot go unnoticed in this woman.
A Ghanaian woman is known for her respect. She is not known to brag, a good listener and not money minded. She will value a relationship more than a huge bank account.

7. South Africa
South Africa is definitely home to numerous African beauty queens. From Durban, Pretoria, Johannesburg to Cape Town, meet these gorgeous females in their day to day schedules.
A South African woman is stunning. It does not matter whether she is a Black South African or a White South African. Their amazing African facial features are amazing. You will definitely love their semi-curly, fluffy and sometimes natural afro hair. South Africa has really lived up to expectations in being a rainbow nation!
6. Angola
Angolan women, daughters of the Atlantic coast. This nation is more like little Brazil comprising of exotic women of varied texture. Most of these females have chocolate complexion.
On average, women have noble features and facial proportions. A number of them are supermodels. An Angolan woman's beauty is famed for its naturalness, no wonder the supermodels.
5. Nigeria
A Nigerian woman is famed for her well-rounded curve. Fertility is said to be a natural feature for these beauties. The population of this nation has grown tremendously especially between the '70s and 2011 pushing the nation at the top list as the most populous nation in Africa.
Women are said to be motherly and wife materials who cherish taking good care of their homes. She is known for her distinctive kitchen related matters.
4. Kenya
Welcome to Kenya! Home of warm, beautiful, independent and hardworking women. This woman will value her social life aficionado. She will put her best foot forward toiling and is passionate about eking a living. She is a true definition of "beauty with brains".
In addition to the Kenyan sensation, a Kenyan woman is curvaceous, tall, ebony skin tone and very jovial. A Kenyan woman is down to earth and easy to get along with.
3. Egypt
Ancient Egypt placed is known for the creation of perfumes, oils and other beauty treatments. The high emphasis on their physical appearance has a lot to do with women's beauty. Women here have a history of frowned up body hair with much more elaborate wigs.
A golden beautiful complexion is linked to a rich Egyptian woman. Female allure, also known as "divine aroma" is a crucial point in Egyptian writings.
2. Somalia
Someone who has never spotted the beauty of Somali women may be surprised by their unique features at first sight. The women here are remarkably beautiful and have come of age with many becoming a household name in foreign lands. The culture here has for long directed the behavior and dress code of this woman.
However, over time, a Somali woman is appearing in fashion competitions, and in western movies playing different characters. Her beauty is evident right from chocolate skin, soft long hair and stunning facial features.
Maybe this should have been number one?
1. Ethiopia
The fact that civilization started in Ethiopia makes it a no-brainer that the country is the home of the most beautiful African Women. Ethiopian queens are by far some of the most beautiful women in the world.
Some associate the beauty of these females to the mixing of Ethiopians with the Yemeni people. Whichever, they are superlative. Regardless, their characteristics are unique and incredibly attractive. They have unrivaled bodies and intriguing faces. Additionally, every woman here can perform incredible shoulder dances.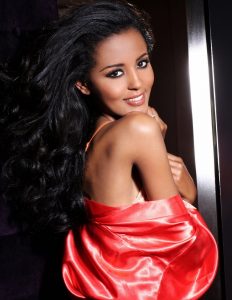 The list above gives you a place to start when preparing your next vacation plans. After all, what couldn't be better than relaxing on the beaches of some beautiful African women?
To be honest, these results were quite surprising, based on what I've seen around me and lived through as a native African. As far as my opinions and observations go, the best looking African women come from certain regions of Nigeria, Kenya, Egypt, Somalia, and Ethiopia
Countries with the Most Beautiful African Women
Question: Which country has the most beautiful women in Africa?
Answer: Ethiopia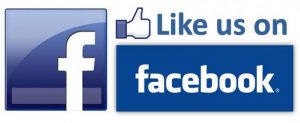 Powder Spring's Very Own Geek Boy Troy Set to Release a Statement Jam "Keep Shining" on the 16th of April
Geek Boy Troy is your favorite boy from Powder Springs who dares to step out of the rap scene with his fresh hits that smell like a daisy- taking his listeners on a high premium sound that has all the qualities of a legend in the making! Dripped in an evocative and raw display of emotion, his tracks decorated with that tuneful hip-hop wave and dripping with lyrical authenticity and rap mastery always take a listener from the realm of one planet to the realm of another in majestic fashion. His unpredictability also affords him the pleasure of exploring and keeping his audience guessing about the style of flow his next tracks will adopt and this is a unique thing which means that he feeds off of the anticipation and intrigue from his fans to deliver world-class tunes that meet the high standards his audience has placed him with!
He just celebrated his birthday and crossed over to the 25 mark and to mark this special day, he is set to release a groovy vibe for all the Aries babies titled "Keep Shining" which will be officially dropped on the 16th of April 2022. Everything about this track pops and dazzles from the intro all the way to the outro with the cinematic silk of the percussive intro being waited at the by line and met with grandiose stun as Geek Boy Troy takes the moment all by himself and delivers a show-stopping rap performance that feels like it marks the arrival of a major rap talent!
Giving ode to the southern type of blend and mix that echoes through the strong and intense hip-hop instrumentation of heavy bass and laid-back yet intense rhythmic melodicism, Geek Boy Troy establishes himself as a quintessential Powder Springs MC with his witty bars that overflow with confidence and maturity. Like some Koby Bryant on the basketball court, Troy gives off an MVP performance which is simply a sensation for an artist his age.
There is melodious intrigue and allure in the percussion which can never be written off your memory and exactly what qualifies this track as the masterpiece art it is. With releases like "Keep Shining" making way to what promises to be a musical year; brace yourself for some Geek Boy Troy wondrousness!
Catch Up With Geek Boy Troy on:
DV Beat's Latin and Reggae Infused Dancehall Glamorous Track "The 1" Featuring ABeck Is Out Now!
DV Beats is the creative genius producer behind enthralling tracks such as "Alza la Mano", "Baile House", "Beat That", "Tambora – Original Mix" among other splendid tracks. He is not limited to any one type of genre and splits the lines of dancehall, reggaeton, Latin among other Caribbean influences. He currently resides in Florida but was born to a Puerto Rican father and Panamanian mother and he grew up listening to an extensive variety within the Caribbean/Latino realm of music, from salsa to reggae to dancehall to merengue and reggaeton. These sounds still influence his type of productions and even in his latest track "The 1" his first-ever collaboration as DV Beats which he featured ABeck is dancehall-inspired and an exceptionally produced track that will take listeners back to the dance floor in joyous fashion.
"The 1" is a funky mix of dancehall, reggaeton, Latin, and dance and the perfect fit for dancehall radio.  The melody of this track sets the tone for this tune born in the Caribbean; it's easy to see how the melodies of the island have inspired the reggaeton, dembow feel of the piece. This dancehall track is fun, bright, melodic, and uplifting with a great Latino and dance rhythm featuring the pulsating and infectious sounds of the snares, the sensational percussive elements, the sub-bass, the resounding 808's, the hit samples, shakers, the guitar loops, kicks and snares, the sweeps and the extra rhythmic edge color and depth added by the tambourine loop and the intriguing sweeps.


Accompanying these extravagant melodies is his vocal drops that have been heightened with the reverb effect and the cleverly integrated delay. This is a proper cultural sound and DV Beats and ABeck really did some magic on it. The catchy lyrics veering on some melancholic gear gets consumed by the bright and bubbly rhythmicity.
"The 1" is now available on all major streaming platforms – follow the attached link to stream it, like, save as a favorite and share with your inner circle who get thrilled by dancehall tunes like these!
Catch Up With DV Beats on:
Unbreakable and Unfazed; Recording Artist Aaron Night Seeks to Inspire Through His Groundbreaking Release "Through It All"
Ever since he was young, Aaron Night knew that his passion lay in music and performed to anyone in his family who cared to listen including his not so impressed younger brothers but his mom always noticed and decided to nurture his talent by supporting and guiding him, including playing the guitar beside him during those family gatherings as Aaron sang his heart and soul out with voracious passion and showcased genuine love for music which seemed to flow through him like some electric current. Fast forward to the now recording artist going professionally by the name "Aaron Night" who decided to get into music full time by first taking time to learn from the best and gain some experience.
Aaron Night finds himself shattering the noise with his most recent string of releases. Debuting in 2021, "Flares", penned by famed songwriter Ryan Tedder, quickly climbed Music Week's UK Pop Charts Top #10 in no time while simultaneously hitting #11 in Germany's Dance Charts. Topping out big names like Zara Larsson and Jason Derulo, Aaron has begun carving out his mark in the international market.
From this release "Through it all" you'll get to experience an artist with limitless potential and you wouldn't be able to differentiate this track from what you have been listening to on the radio. It is equally as magnificent and absorbing if not more! This song was inspired by a genuine narrative about his own experiences throughout the pandemic and how he eventually overcome his anxieties and energy-sucking monsters! This is a story of conquering our darkest fears and never looking back!
"Through it All" has a colorful melody with elegantly textured instruments starting with the acoustic guitar riffs that engage in a call and response motif with his mellifluous male vocals touching on every chord of the human heart. The gist of this track is found where the exuberant and rock-like percussion culminates a jamboree feel but also delivering a gloriously anthemic chorus that is catchy, melodious, and easily memorable.
Many of the modern arrangement and production techniques associated with the alternative pop and rock genre are here and are handled exceptionally well, from the energy building rises to the well-layered guitars bass sounds and the melodiously filtered rhythm to the heartwarming vocals that drive the track qualifying it as a radio-ready and radio-friendly tune that will undoubtedly appeal to the modern audiences.
He has started on a high note and things can only get better from here – "Through it all" is that track we did not know we needed and yet we do especially during these times where all sorts of atrocities are ganging up to try and weigh us down. Without further ado, let's put our hands together for Aaron Night!
Catch Up With Aaron Night on: