Top 10 Islands in Africa for honeymoon
We have the most beautiful islands in Africa for honeymoon, vacation or even for a weekend getaway, Africa got you covered. In this list, we are going to show you the most beautiful islands in Africa for honeymoon.
10. Mahe Island, Seychelles
Mahe serves as the habitat to the wide range of Seychelles' population most of which concentrates around the Capital, Victoria. The latter is the commercial hub of the islands which boasts a bustling port together with the main port.
The colorful market, botanical gardens and two cathedrals are some of the Creole characters that mark Victoria. Mahe Island is characterized by a wide range of Seychelles hotels ranging from luxury resorts to boutique hotels and thus making it a perfect beach holiday.
9. Moheli, Comoros
Moheli is the smallest of the four islands of Comoros but definitely very rich in history and welcoming people. Although the island stands as the wildest and least populated of the Union, it is not only the most scenic but also the most preserved.
The deserted beaches, crystal clear water, dolphins, turtles and humpback whales, mostly present from July to October are just but some of the features that make Moheli A Paradise. 
8. La Digue, Seychelles
As Seychelles' fourth largest Island, La Digue is also part of the interior islands group. A Ferry or helicopters are some of the common means to access the exotic island. La Digue is the habitat to Anse Source D'Argent beach which is widely known for its huge granitic boulders.
The island prides the most photographed beach with the beach serving as the backdrop of various adverts for renowned brands such as Malibu and Bounty.   
7. Ilha Do Sal, Cape Verde
The Island traces its history from 1460, the year of its discovery. Palmeira is the Capital of the island. However, the main hub is located at Santa Maria with is at the southern edge. A horse ride for beginners or experts is an enhancement towards enjoying the beauty of Santa Maria.
The implausible sandy beach with turquoise water along with the ideal conditions for kite surfing is the main attractions here.
6.
Praslin, Seychelles
Praslin is the second largest island in Seychelles. A ferry ride or 15-minute flights are the common means of accessing the island. Praslin offers a breathtaking landscape featuring idyllic beaches and stunning palms, all for your Seychelles dream holiday.
Praslin is popular for being home to a UNESCO Heritage site by the name Vallee de Mai where coco de Mer double-lobed coconuts grow naturally. 
5. Sao Tome and Principe, Gulf of Guinea
The island is characterized by sandy beaches, dense forests and rugged landscapes. Sao Tome's beaches stretch for miles with its little islands sheltering a host of unique and endemic wildlife. Holidays here come with breathtaking extensive cocoa plantations, rainforests, black and white sand beaches and waterfalls.
 Sao Tome prides the greatest biological diversity while compared to the entire islands in the Gulf of Guinea along with the highest number of endemic species. It is ideal to visit this island anytime throughout the year as the weather is hot and humid.
4. Nosy Be Land, Madagascar
Nosy Be is a terminology used to imply the "big island". The island is situated off the northwest coast of Madagascar. Intricate Coral reefs, Ylang Ylang plantations, rum distilleries, lazy lemurs and volcanic lakes are all exotic sites begging to be explored here.
Lovers of flora and fauna are treated with the beautiful Lokobe Nature special reserve. May is the ideal date for audiophiles to visit to experience the four-day Donia music festival.   
3. Reunion Island, the Indian Ocean
The island is in South Africa, east of Madagascar in the Indian Ocean. Reunion Island is an overseas region of France with a tropical climate and moderate elevation of temperature.
Cool and dry weather is experienced from May to November with hot and rainy taking over from November to April. The rugged and mountainous terrain with fertile lowlands along the coastlands is key features to note in this island. Hydropower, arable land and fish key natural resources here.
2. Zanzibar Island, Coast of Tanzania
A holiday in Africa is not complete without a stop at the Zanzibar Island, Coast of Tanzania. Spice is another name for the island that harbors bursting culture and history.
The island is spectacular with its idyllic geography of white-sand beaches with palms swaying with a lazy motion in the sea breeze. These facets make Zanzibar a tremendous destination to explore as well as a dream for relaxing and unwinding.     
1. Mauritius Island, the Indian Ocean
Mauritius Island is definitely a place to consider in your visit to Africa. The volcanic Island is located in the Indian Ocean and features lagoons along with palm-fringed beaches with coral reefs that surround most of the coastline.
The wide range of activities associable with the island has garnered its massive admiration across the world. Island trips, sea cruises, extreme activities, parks and reserves as well as traditional museums are phenomenal scenes at Mauritius Island.
Mauritius Island is one of the best islands in Africa to visit. 
Top 10 Islands in Africa for honeymoon
1. Mauritius Island, the Indian Ocean
2. Zanzibar Island, Coast of Tanzania
3. Reunion Island, the Indian Ocean
4. Nosy Be Land, Madagascar
5. Sao Tome and Principe, Gulf of Guinea
6. Praslin, Seychelles
7. Ilha Do Sal, Cape Verde
8. La Digue, Seychelles
9. Moheli, Comoros
10. Mahe Island, Seychelles
---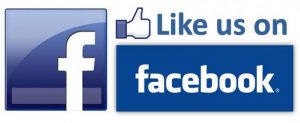 Hope you Liked our List of Top 10 Islands in Africa for honeymoon !
Powder Spring's Very Own Geek Boy Troy Set to Release a Statement Jam "Keep Shining" on the 16th of April
Geek Boy Troy is your favorite boy from Powder Springs who dares to step out of the rap scene with his fresh hits that smell like a daisy- taking his listeners on a high premium sound that has all the qualities of a legend in the making! Dripped in an evocative and raw display of emotion, his tracks decorated with that tuneful hip-hop wave and dripping with lyrical authenticity and rap mastery always take a listener from the realm of one planet to the realm of another in majestic fashion. His unpredictability also affords him the pleasure of exploring and keeping his audience guessing about the style of flow his next tracks will adopt and this is a unique thing which means that he feeds off of the anticipation and intrigue from his fans to deliver world-class tunes that meet the high standards his audience has placed him with!
He just celebrated his birthday and crossed over to the 25 mark and to mark this special day, he is set to release a groovy vibe for all the Aries babies titled "Keep Shining" which will be officially dropped on the 16th of April 2022. Everything about this track pops and dazzles from the intro all the way to the outro with the cinematic silk of the percussive intro being waited at the by line and met with grandiose stun as Geek Boy Troy takes the moment all by himself and delivers a show-stopping rap performance that feels like it marks the arrival of a major rap talent!
Giving ode to the southern type of blend and mix that echoes through the strong and intense hip-hop instrumentation of heavy bass and laid-back yet intense rhythmic melodicism, Geek Boy Troy establishes himself as a quintessential Powder Springs MC with his witty bars that overflow with confidence and maturity. Like some Koby Bryant on the basketball court, Troy gives off an MVP performance which is simply a sensation for an artist his age.
There is melodious intrigue and allure in the percussion which can never be written off your memory and exactly what qualifies this track as the masterpiece art it is. With releases like "Keep Shining" making way to what promises to be a musical year; brace yourself for some Geek Boy Troy wondrousness!
Catch Up With Geek Boy Troy on:
DV Beat's Latin and Reggae Infused Dancehall Glamorous Track "The 1" Featuring ABeck Is Out Now!
DV Beats is the creative genius producer behind enthralling tracks such as "Alza la Mano", "Baile House", "Beat That", "Tambora – Original Mix" among other splendid tracks. He is not limited to any one type of genre and splits the lines of dancehall, reggaeton, Latin among other Caribbean influences. He currently resides in Florida but was born to a Puerto Rican father and Panamanian mother and he grew up listening to an extensive variety within the Caribbean/Latino realm of music, from salsa to reggae to dancehall to merengue and reggaeton. These sounds still influence his type of productions and even in his latest track "The 1" his first-ever collaboration as DV Beats which he featured ABeck is dancehall-inspired and an exceptionally produced track that will take listeners back to the dance floor in joyous fashion.
"The 1" is a funky mix of dancehall, reggaeton, Latin, and dance and the perfect fit for dancehall radio.  The melody of this track sets the tone for this tune born in the Caribbean; it's easy to see how the melodies of the island have inspired the reggaeton, dembow feel of the piece. This dancehall track is fun, bright, melodic, and uplifting with a great Latino and dance rhythm featuring the pulsating and infectious sounds of the snares, the sensational percussive elements, the sub-bass, the resounding 808's, the hit samples, shakers, the guitar loops, kicks and snares, the sweeps and the extra rhythmic edge color and depth added by the tambourine loop and the intriguing sweeps.


Accompanying these extravagant melodies is his vocal drops that have been heightened with the reverb effect and the cleverly integrated delay. This is a proper cultural sound and DV Beats and ABeck really did some magic on it. The catchy lyrics veering on some melancholic gear gets consumed by the bright and bubbly rhythmicity.
"The 1" is now available on all major streaming platforms – follow the attached link to stream it, like, save as a favorite and share with your inner circle who get thrilled by dancehall tunes like these!
Catch Up With DV Beats on:
Unbreakable and Unfazed; Recording Artist Aaron Night Seeks to Inspire Through His Groundbreaking Release "Through It All"
Ever since he was young, Aaron Night knew that his passion lay in music and performed to anyone in his family who cared to listen including his not so impressed younger brothers but his mom always noticed and decided to nurture his talent by supporting and guiding him, including playing the guitar beside him during those family gatherings as Aaron sang his heart and soul out with voracious passion and showcased genuine love for music which seemed to flow through him like some electric current. Fast forward to the now recording artist going professionally by the name "Aaron Night" who decided to get into music full time by first taking time to learn from the best and gain some experience.
Aaron Night finds himself shattering the noise with his most recent string of releases. Debuting in 2021, "Flares", penned by famed songwriter Ryan Tedder, quickly climbed Music Week's UK Pop Charts Top #10 in no time while simultaneously hitting #11 in Germany's Dance Charts. Topping out big names like Zara Larsson and Jason Derulo, Aaron has begun carving out his mark in the international market.
From this release "Through it all" you'll get to experience an artist with limitless potential and you wouldn't be able to differentiate this track from what you have been listening to on the radio. It is equally as magnificent and absorbing if not more! This song was inspired by a genuine narrative about his own experiences throughout the pandemic and how he eventually overcome his anxieties and energy-sucking monsters! This is a story of conquering our darkest fears and never looking back!
"Through it All" has a colorful melody with elegantly textured instruments starting with the acoustic guitar riffs that engage in a call and response motif with his mellifluous male vocals touching on every chord of the human heart. The gist of this track is found where the exuberant and rock-like percussion culminates a jamboree feel but also delivering a gloriously anthemic chorus that is catchy, melodious, and easily memorable.
Many of the modern arrangement and production techniques associated with the alternative pop and rock genre are here and are handled exceptionally well, from the energy building rises to the well-layered guitars bass sounds and the melodiously filtered rhythm to the heartwarming vocals that drive the track qualifying it as a radio-ready and radio-friendly tune that will undoubtedly appeal to the modern audiences.
He has started on a high note and things can only get better from here – "Through it all" is that track we did not know we needed and yet we do especially during these times where all sorts of atrocities are ganging up to try and weigh us down. Without further ado, let's put our hands together for Aaron Night!
Catch Up With Aaron Night on: