Top 10 Exciting Places to Visit in Egypt in 2020
We will show you Places to Visit in Egypt on this list. Known for its ancient tombs and temples, and the awe-striking pharaohs who ruled the country for 3000 years, Egypt is a marvelous place to visit.
However, there are other places and activities for everyone. This includes visiting the famous Nile River, trekking through the vast Sahara desert. This experience will leave you speechless when you end up in the refreshing freshwater spring oasis.
Therefore, since Egypt has so much to offer its visitors, we have compiled a list of the top 10 exciting places to visit when you land there.
10. Cairo (The Capital City)
Being the second largest metropolitan city in Africa, Cairo holds more than 20 million people. This means the streets are chaos and require a lot of patience to maneuver them.
Nonetheless, for visitors who are up to the challenge, the city reveals its top attractions. These include the Grand Egyptian Museum which is home to remarkable artifacts that are connected to the country's history.
The second great attraction is the Hanging Church which is in the middle of Coptic Cairo. Dated back to the 7th century, this Christian church is one of the oldest in Egypt. Being located atop the gatehouse of the Roman Babylon Fortress, the church seems to be suspended in mid-air.
Apart from the amazing view of the church, its interior is spectacular and leaves one with an inner thrill when exploring it. The other amazing place to visit is Khan AL-Khalili Bazaar, which is a sprawling market. It offers tourists the best in the country souvenirs. Al- Azhar Mosque is another place you should not miss out. Opened to Muslims and Non- Muslims, its stunning architecture is one to be admired.
9. Pyramids of Giza
Mostly known for its pyramids, Egypt does not disappoint when it comes to the magnificent man-made structures. Built as tombs for the powerful and prestigious pharaohs, the pyramids were guarded heavily by the mystifying Sphinx.
With this in mind, the pyramids have attracted tourists for many decades as well as archaeologists from all over the world.
Truly the last surviving of the Seven Wonders of the Ancient World will leave you with more questions than answers. This is because no one can clearly explain how the ancient Egyptians built the pyramids and how they are still standing up to date. 
8. Dahab Village
Located on the east side of the Red Sea and Sinai desert, this coastal village has grown as a tourist attraction. Although this laidback village is mostly known for scuba diving, it also has a lot more to offer its visitors.
 There are many activities you can experience in this eastern side of Egypt which include, wind or kite surfing, rock climbing, and trekking the Sinai desert with the guidance of the Bedouin.
 In addition, you can explore the awesome desert by riding a camel or a horse. This will enable you to ride along the beautiful beach and inside the caves which is one of the village best-snorkeling sites.
7. St. Catherine Monastery
For those who are impressed with the story of Moses, this is the place to visit. Being one of the oldest monasteries in the world, St. Catherine stands at the foot of Mount Sinai. Therefore, it usually said that this is where Moses received the Ten Commandments.
 Hiking is also popular with most visitors climbing the Mountain to enjoy the morning sunrise or sunset. For easy climbing, the camel path is the ideal route to take. Nonetheless, you can also use the famously known Steps of Repentance which offers a better view of the surrounding area.
 However, for those unable to climb the Mountain, there is an on-site museum that displays ancient artifact. Furthermore, religious iconography, art, manuscripts, as well as the burning bush which is also in the museum.
6. Siwa Oasis
Found on the western side of the country, Siwa Oasis is a peaceful place to visit. Its isolation is suitable for visitors who want to experience more of Egypt amazing towns.
 From the people of Siwa maintaining their cultures and language, this captivating oasis is surrounded by date palm plantations. Moreover, there are also numerous freshwater springs.
Apart from that, the ancient mud-built citadel is pleasant to view.
5. Nile Cruise
Since most famous sites are located directly on the river, taking a tour on a cruise is an ideal way to explore Egypt. This is because you will be able to avoid the busy roads and the determined hawkers along the streets. Therefore, this will enable you to not only save time but money too.
 Although most cruises offer a four-night package, the tour will enable you to see most rural scenes rarely visited. In addition, during the night many temples and monuments are illuminated which will leave you awe-struck with the view.
 Note that, according to the cruise you choose, relaxation is a guarantee since most modern vessels have a swimming pool. In the evening, entertainment is also provided in the form of belly dancing shows among other fun activities.
4. The SS Thistlegorm Dive Site
If you are a fun of diving, then this wreck diving experience will excite you. The SS Thistlegorm was a British cargo ship that was sunk in 1941 in an air- attack by the Germans.
Equipped with various artifacts, the ship carried two tanks, army trucks, motorbikes, guns, cars, and also plane and car spare parts among other things.
 While down there, you will get the chance to touch the ship anti-craft gun which is still fully intact. This experience will surely take you back to the World War 2 era and will definitely leave lasting memories.
 However, apart from the shipwreck, the divers can also explore the coral reef and enjoy watching the different types of fish.
3. White Desert
Simply ideal for Desert fans and curious adventures, the White Desert is truly a spectacular natural place to visit. With the journey from Cairo to the Desert taking almost 8 hours, it is not a big tourist attraction.
However, the Desert is a natural wonder that leaves anyone who visits it astonished. Being purely white, there are surreally shaped chalk mountains that create a snow-like scene. The scene usually brings the desert to life that leaves one with a sense of tranquility.
Note that, many organized trips include an overnight stay. This will give you an outdoor experience as you stare into the beautiful stars.
2. Wadi El Rayan Lake and Waterfalls
Considered to be the largest waterfall in Egypt, Wadi El Rayan falls is a unique spot to spend an afternoon. To be able to enjoy some solitude, it is advisable to visit it on weekdays rather than the weekends.
If you are fascinated with birds, there are many species of resident birds around the lake. Moreover, in the area, there are two twin hills that ensure you have an amazing site of the lake.
1. Tunis Village
Tunis village is a land of pottery, creativity, and imaginations. Located on a hill facing the salty lake Qarun, the village also overlooks the edge of the desert on the other side of the lake.
Known to host painters, artists, writers, and journalists, the serene village has mud-brick houses and an Art Center.  Over the years, pottery studios have come up which keeps the village pottery tradition alive.
Tunis village is one of the best places to visit in Egypt.
In addition, to be able to connect artists of all walks, the village hosts an annual Pottery Festival in the autumn. To be able to explore this beautiful village, there are other activities usually available.
These include horseback riding and bird watching. Bicycles are also rented out for a few hours for a wonderful experience of the village.
---
Top 10 Exciting Places to Visit in Egypt in 2020
Tunis Village
Wadi El Rayan Lake and Waterfalls
White Desert
The SS Thistlegorm Dive Site
Nile Cruise
Siwa Oasis
St. Catherine Monastery
Dahab Village
Pyramids of Giza
Cairo (The Capital City)
---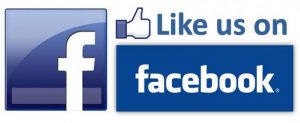 Hope you Liked our List of Best Places to Visit in Egypt!
Top 10 Countries With Very Beautiful African Women
In this list, we will show you the Countries With The Most Beautiful African Women.
Africa,  a very diverse continent whose women possess quite various characteristics. Human appeared in Africa thousands of years ago. Climatic conditions and hot bright sun have played a pragmatic role in influencing the appearance of an African woman. Elsewhere, different African nations are rich in traditions and old history, which have greatly influenced the character, position in society and behavior of a woman.
Dark skin is the main common feature of an African woman. Most of these women have big brown eyes set rather wide from each other and full lips. Their beautiful smile with sparkling teeth is yet another indispensable peculiarity of African women. So, without further ado, the following is a list of countries with the most beautiful women in Africa.
10. Tanzania
Tanzanian women are famed for their beauty and homemaking skills. The latter emanates from their ancient tradition where women pass these skills to the young teenage girls.
If you are looking for a beautiful woman to take back home and introduce to your parents, Tanzania is most likely the place. The "kanga" is common attire for women here. The kanga is usually bright, colorful and a wind blowing garment.  
9. Eritrea
Eritrean women have an exotic look and features that could easily be mistaken for several different races. One of the fundamental reasons surrounding this could be that Eritreans together with Northern Ethiopians, which are collectively known as Habesha have a genetically unique phenotype.
The Caucasoid genes of Eritrean and some Northern Ethiopian women are more closely related to Mediterranean Caucasian groups such as Arabs and Berbers than their counterparts in East Africa.
8. Ghana
An African beauty list can never be complete without the gold coast. A Ghanaian woman is famed for her height and ebony skin. A well-rounded bottom is a conspicuous feature that cannot go unnoticed in this woman.
A Ghanaian woman is known for her respect. She is not known to brag, a good listener and not money minded. She will value a relationship more than a huge bank account.

7. South Africa
South Africa is definitely home to numerous African beauty queens. From Durban, Pretoria, Johannesburg to Cape Town, meet these gorgeous females in their day to day schedules.
A South African woman is stunning. It does not matter whether she is a Black South African or a White South African. Their amazing African facial features are amazing. You will definitely love their semi-curly, fluffy and sometimes natural afro hair. South Africa has really lived up to expectations in being a rainbow nation!
6. Angola
Angolan women, daughters of the Atlantic coast. This nation is more like little Brazil comprising of exotic women of varied texture. Most of these females have chocolate complexion.
On average, women have noble features and facial proportions. A number of them are supermodels. An Angolan woman's beauty is famed for its naturalness, no wonder the supermodels.
5. Nigeria
A Nigerian woman is famed for her well-rounded curve. Fertility is said to be a natural feature for these beauties. The population of this nation has grown tremendously especially between the '70s and 2011 pushing the nation at the top list as the most populous nation in Africa.
Women are said to be motherly and wife materials who cherish taking good care of their homes. She is known for her distinctive kitchen related matters.
4. Kenya
Welcome to Kenya! Home of warm, beautiful, independent and hardworking women. This woman will value her social life aficionado. She will put her best foot forward toiling and is passionate about eking a living. She is a true definition of "beauty with brains".
In addition to the Kenyan sensation, a Kenyan woman is curvaceous, tall, ebony skin tone and very jovial. A Kenyan woman is down to earth and easy to get along with.
3. Egypt
Ancient Egypt placed is known for the creation of perfumes, oils and other beauty treatments. The high emphasis on their physical appearance has a lot to do with women's beauty. Women here have a history of frowned up body hair with much more elaborate wigs.
A golden beautiful complexion is linked to a rich Egyptian woman. Female allure, also known as "divine aroma" is a crucial point in Egyptian writings.
2. Somalia
Someone who has never spotted the beauty of Somali women may be surprised by their unique features at first sight. The women here are remarkably beautiful and have come of age with many becoming a household name in foreign lands. The culture here has for long directed the behavior and dress code of this woman.
However, over time, a Somali woman is appearing in fashion competitions, and in western movies playing different characters. Her beauty is evident right from chocolate skin, soft long hair and stunning facial features.
1. Ethiopia
The fact that civilization started in Ethiopia makes it a no-brainer that the country is the home of the most beautiful African Women. Ethiopian queens are by far some of the most beautiful women in the world.
Some associate the beauty of these females to the mixing of Ethiopians with the Yemeni people. Whichever, they are superlative. Regardless, their characteristics are unique and incredibly attractive. They have unrivaled bodies and intriguing faces. Additionally, every woman here can perform incredible shoulder dances.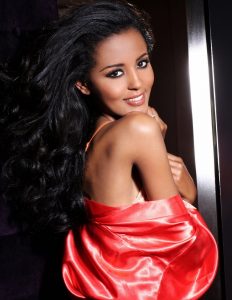 Countries with the most Beautiful African Women
Question: Which country has the most beautiful women in Africa?
Answer: Ethiopia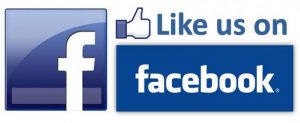 Top 10 Exciting Places to Visit in Morocco
In this list, you will find the Top 10 Exciting Places to Visit in Morocco. Known to bring together the two worlds of Africa and Arabs, Morocco is truly a captivating country to explore. Known to border the North Atlantic Ocean as well as The Mediterranean Sea, the country's diversity makes it an ideal place to enjoy some adventure as well as some leisure time.
Because of the location of the country, there are some beautiful sandy beaches with dazzling white sands. In addition, there are amazing mountains that are suitable for hiking, vibrant and colorful towns that have ancient artifacts to admire and different cultures to learn about.
Moreover, the county does not disappoint when it comes to the fascinating Sahara Desert. Therefore, to be able to experience all that and much more, here are the top 10 exciting places you should not miss when you visit Morocco.
10. Asilah
Having its walls and gates built by the Portuguese, this peaceful town is a popular tourist attraction. It is located in the North Atlantic coast and hosts some white sandy beaches. Apart from that, the city is covered with colorful murals that attract art lovers as well as other tourists.
To make the town even more colorful, there is an art festival held each year in the month of August. This festival brings together international artists that are allowed to paint murals around the medina.
Because the town has a lot to offer, there is an easier way to explore it. This is possible by riding a bike within the town offered by most local hotels and even bike tours. However, if you are not a fan of bike riding, taking a walk is also an option for you.
9. Fes El Bali
If you want to visit a town that is free from automobile, Fes El Bali is one of the places to be. It is an ancient city with a lot to explore such as its history, culture, art, and architecture.
There are two ways the city can be reached; one is by air travel using the Saiss Airport, while another is by train. Being one of the historical towns belonging to the Arab-Muslim world, Fes El Bali hosts the oldest operating University which was once a madrasa.
In addition to that, the town is known for its well-preserved forts, mosques, fountains, residences among other places.  With so much to see, you will have the chance to explore the town and learn more about the different cultures.
8. Hercules Cave
The Hercules Cave is an archeological cave found in Cape Spartel which is situated 14 Km west of Tangier. The cave being part natural and part man-made, it has two openings. One can enter through land or by sea. While coming towards it by sea the cave resembles the shape of Africa.
Although it has its myths on how it came to be, the Hercules Cave is known to display a number of traditional artifacts and items. There are also the rock formations, statues and the small interior waterfall that is truly spectacular to watch.
7. Dragon Beach
Not your average beach, Dragon Beach has the most exceptional white sand in the country. It is located in Western Sahara in the Dakhla Peninsula and famously known for water sports.
However, of all the watersports done here, kite surfing is most popular. This has enabled the beach to hold a kite surfing competition every year.
Apart from water sports, there are several bars near the beach. These bars will enable you to relax and enjoy the sunset as you watch the mesmerizing beach becomes calm and still.
6. Moroccan Jewish Museum
Located in Casablanca, the Moroccan Jewish Museum is the only museum found in the Arab world. Established in 1997, the museum was formerly a youth Jewish orphanage.
Known to display Jews artifacts such as paintings, sculptures, and photographs, it also displays historical jewelry, costumes, and the unique Fatima pendants.
With all these historical artifacts, the museum ensures the Jewish history, culture, and heritage is preserved for years to come. Moroccan Jewish Museum is one of the most beautiful places to visit in Morocco.
5. Hassan II Mosque
The only mosque in Morocco that allows non-Muslims to enter it, Hassan II Mosque is the largest mosque in Africa. However, everyone who enters the mosque is required to wear decently as a sign of respect.
Known for its hand-crafted marbled walls and the fascinating retractable roof, the mosque has other structures in the area. The courtyard has 41 fountains, well decorated and the garden around the mosque is well kept. This makes it suitable for a family picnic.
Before leaving the mosques, there is one more place to visit which is the mosques bathhouses are known as hammams. These bathhouses are considered to be sacred and bring a sense of cleanliness to the community.
Note that, there are two types of hammans in the mosque, the basic ones which are small tied rooms and the larger rooms that are hundreds of years old. These rooms are heated by fire woods under the buildings that bring warmth all over. In addition, they offer massage services as well as skin and body treatment for relaxation. 
4. Paradise Valley, Marrakech
About an hour away from the beach, Paradise Valley is a beautiful gateway for nature lovers. Situated in the foothills of The Atlas Mountains, this cool place has fresh pools of water and is ideal for a cool dip.
Moreover, the oasis is surrounded by limestone walls, and a number of palm trees protruding high up into the air. This ensures the Oasis stays hidden and that's why it mostly takes 30 minutes to reach the area.
However, although there is no much activity to do in this valley, many tourists visit the place to experience a change of the scenery and also enjoy some solitude, especially in the weekdays.
3. Saadian Tombs
Located on the south side of the Kasbah Mosque, the first Saadian tomb was constructed by Sultan al- Ghalib Abdullah. This was done in honor of his father Mohammed ash-Sheikh in 1557.
Later on, the fifth and the last Saadian ruler, Sultan Ahmed el Mansour, constructed many more tombs to also honor his close family members and friends. He also ensured his tomb was carefully prepared. This made his tomb the most captivating of all tombs.
However, the tombs were forgotten until 1917 when they were rediscovered and restored. Decorated with vibrant tiles, detailed mosaic carvings, and Arabic scripts, it is truly an amazing place to visit. Furthermore, the magnificent ceilings and polished marbles will surely leave you in awe of the whole place.
2. Mount Toubkal
Found within the Toubkal National Park, Mount Toubkal is the highest mountain in Morocco. It is also the highest peak in The Atlas Mountains and mostly frequented by most tourists.
Although the mountain is steep and slippers, climbers enjoy trekking it since they have to go around several places. One of them is the Village of Aroumb, floodplains, and valleys. There are also other beautiful sceneries to enjoy watching as you go up the mountain.
1. Rabat
Rabat is the capital city of Cameroon and has so much to offer its visitors. From hosting the best museums, the Royal Palace and other historical attractions, this city takes first place in our exciting places to visit in Cameron. Rabat is one of the best places to visit in Morocco. 
The first place to visit should be the Hassan Tower which is in an incomplete minaret of the Hassan Mosque. It was intended to be the second largest mosque in the 12th century in the Arab world but was not finished.
The other interesting place to visit is the Mausoleum of Mohamed V tomb chamber. This tomb is magnificently decorated with zellige tile works. The tile works cover the walls around the grand marble tomb. 
 Although Non- Muslims are not allowed to enter the adjoining mosque, the visitors will be able to view the tomb chamber from above. This ensures they still get the chance to have an amazing experience in the sacred area.
---
Top 10 Exciting Places to Visit in Morocco.
Rabat
Mount Toubkal
Saadian Tombs
Paradise Valley, Marrakech
Hassan II Mosque
Moroccan Jewish Museum
Dragon Beach
Hercules Cave
Fes El Bali
Asilah
---
Best West African Countries to Visit
For every traveler, there are a lot of things that may make a place spectacular when looking for the Best West African Countries to Visit. The different landmarks beautifying the place, the cultural diversity, the food variety and lastly the people. West Africa is large and spans across a vast land. The inhabitants in west Africa are over hundreds of millions and famous for its cultural diversity and rich history.
Unique mud architecture and landscapes dominate Sierra Leone and Nigeria major sights. Slave forts on Goree Island and along Ghana's coast as well as Slaver's bay in Calabar attract many visitors.
When it comes to language and cultural diversity, West Africa is bountiful compared to the whole of Asia. Nigeria which has over 500+ languages where the ones spoken in Taraba state alone is the same as that in 30 countries of Asia.
Within a short distance of one another, you can find glorious coastline, wild jungles, epic waterways, endless savannahs, dessert and towering mountains. All these make West Africa a place to be for your next holiday.
Here are 5 of the Best West African Countries to Visit:
1. Ghana
Ghana is one of the countries with a fast developing economy in Africa and situated close to the equator as a result of its friendly environment or foreign tourists Ghana is termed "Africa for starters"
Why should you visit Ghana?
Ghana is debatably the only African country with a long stable democracy and a healthy economy. This makes the place a safe destination for the teeming African visitors as Crime rates are low, insurgency nil, and the country extremely is hospitable to foreigners.
Owing to Ghana's rich cultural diversity, when you are at Ghana, you can expect your senses to be assaulted by the wonderful cultural expressions that are rooted in ethnic values and heritage.This makes it one of the Best West African Countries to Visit.
You should check out the intriguing landscape and tourist centers in Accra-the capital city and other cities with must-see landscapes. Ghana is known for its numerous mud whit houses and religious buildings, the Larabanga Mosque, in particular, is a must-see, it's a quaint broad rectangular structure with whitewashed mud walls, and spiked timber struts, and a must-see for everyone.
2. Cape Verde
The Cape Verde Islands (known locally as Cabo Verde, the "Green Cape") lies just off the coast of Senegal in the west coast of Africa. Cape Verde is famous for its warm tropical climate, volcanic islands, wonderful musicians, and delicious cuisine.
Cape Verde offers the best of everything from pulchritudinous beaches, luxury hotels and exotic cuisines. The water bodies in the country have become an addiction for those who love jet-skiing. And if you have never tried this water activity, this may be the perfect time to try to learn how to ride the waves like a pro.
What to do in Cape Verde?
Being a major island The waters around Cape Verde are teeming with life and there is a range of fishing opportunities for keen anglers or those simply seeking a relaxing day out. Couples on holiday will definitely get a glance on Boa Vistas horizon. Giant humpback whales visit the island to breed and can often be seen slapping their tails on the waves, an amazing life experience.
Tourists can catch small fry with the locals on the edge of the pier or book a day to go deep-sea fishing where big catches like tuna and blue marlin could be seen. If you're looking to catch up on nature' beautiful marine scenery, Cape Verde is the place to be!
Now it's not just about the aquatic life and sun-kissed beaches in Cape Verde that makes it unique to travelers. The islands vary wildly in the scenery, from dazzling verdant mountain ranges to jaw-dropping ravines and even volcanic landscape. It is well worth going in for mountain trekking on Sao Nicolau or hiking through gorges, canyons and valleys in Santo Antão.
3. The Gambia
The Gambia a non-island country and the smallest country in Africa. The country is known for the beaches along its small Atlantic coastline and for being home to Jufureh (Juffure), the remarkable ancestral village of Kunta Kinte.
The Gambia is also another ravishing place to be for tourist and travelers with the intent of experiencing a fun-filled time in west Africa as the country is surrounded by golden beaches.
Experience wildlife like never before when you visit Abuko National Reserve, Gambia National Park and Bijilo Forest Park where you get the chance to see rare species of animals.                                                                                                                             
Sporting activities is another important event to look out for as the Gambians love a sport of wrestling. The sport has a background in Gambia's history which can be traced back to the 13th century, when tribes would battle for supremacy. Today, wrestling is The Gambia is a national sport, and matches are a frenzied affair: accompanied by drumming and whistling, and all the theatrics you'd expect from a WWF fight. Visitors are welcome; your hotel or tour company can help you organize a trip to a match.
4. Nigeria
Nigeria, home to many foreign investors is one of the most visited places in West Africa, and not just because of its beautiful and serene environment but also because it is home to fascinating tourist spots like the Olumo rock in Abeokuta, Olumirin waterfall in Erin-Ijesha, Ife museum in Enuwa square, and lot more.
The country continually thrills its numerous visitors with amazing wildlife, buildings, nightlife. If you ever get to visit Nigeria, find your way to Lagos, the center of commerce with industrial buildings and skyscrapers, clubs bar, and exotic hotels and many more beaches for relaxation one for which is the badagry coconut beach located just about 20 miles from the Republic of Benin, and with its lovesome and beautiful ocean views, a perfect place for relaxation.
20 miles before you get to the Republic of Benin lies Coconut beach, and it is encircled by a lot of coconut trees. With the Bar beach being another entertaining option, an environment without plants or trees, located close to the center of the amazing Victoria island. Open to all and sundry. The cool breeze from the ocean will help u feel good, and not forgetting the occurring parties and events that take place here.
Nigeria is a nice and historic country with a lot of history ranging from the slavers bay in Calabar to the old Benin Kingdom and the northern mountainous houses.
The Millennium Park, the largest public park located in the capital city of Abuja. It is situated in the Maitama district. Her Majesty Queen Elizabeth II of the United Kingdom inaugurated the park that has become a paradise and a relaxation center for both local and foreign tourists in the country.
When it comes to amazing waterfalls that could blow one's mind the gorgeous Gurara Waterfalls in Niger state, Owu waterfall in Kwara state and the Matsirga waterfall in Kaduna are few of the most irresistible glance of nature to enjoy in Nigeria.
5. Sierra Leone
Another culturally diverse and geographically awesome country, Sierra Leone possesses several nature reserves capable of attracting travelers and tourists.
The Tacugama chimpanzee sanctuary is a special reserve which protects the Chimpanzees from being sold or hunted is a place to visit for animal lovers.
The otamba-Kilimi national park is a well-known location for bird watching excursions, located just south of Freetown-the capital city of Sierra Leone are two main islands on the vast coastline of the country, the Banana Islands and the Dublin islands are perfect spots for diving and snorkeling.
These are the best destinations in west Africa to visit for a nice holiday, to enjoy your yourself and stay safe
Make sure to go with your camera as you might want to take shots of some of the jaw-dropping views you will see, these memories ought to be documented in photos.
HOPE YOU LIKED OUR BEST WEST AFRICAN COUNTRIES TO VISIT!