Top 10 Exciting Places to Visit in South Africa
Found in the southernmost tip of Africa, South Africa has a lot to offer when it comes to 'Places to Visit in South Africa'. From its fascinating wildlife found in the different national parks, stunning beaches, magnificent mountains, remarkable vineyards, and historical museums, the country is truly a place to visit.
Moreover, the rich cultural diversity makes the country to be on top of the list. This is because their unique culture is showcased colorfully and fantastically. Therefore, since the country has so many places to choose from, here's a look at our list of the best places to visit in South Africa.
10. Hermanus
Being a seaside town located in the southeast of the capital city of South Africa, Hermanus has a lot to offer its visitors. It is mostly known to attract whales which can be seen using the built-in- telescopes found in a long cliff sidewalk. In addition, boat tours are available for a closer look of the whales.
Apart from the whales, the town has amazing beaches such as the Grotto beach and Voelklip beach. Moreover, if you are into historic adventures, the Old Harbour Museum and the Whale House museum are open on weekdays.
9. Robben Island
Located 14 km from Cape Town, this island was only used as a prison. It hosted a lot of political leaders such as Nelson Mandela who stayed there for 18 years in his 27 years of imprisonment. Furthermore, other social outcasts and political leaders regarded as troublemakers were also exiled on the Island.
However, in 1997, the Island was converted to a museum. This attracted many tourists who visit it to learn more about the apartheid period. To make it more interesting, ex-prisoners are the tour guides who share first-hand information on what went on in the prison.
8. Graaff-Reinet
If you are a fun of picture taking, this is the town to be. Being the fourth oldest town in South Africa, Graaff-Reinet has a lot of heritage buildings to be admired. You can start your tour with the Dutch Reformed Church which was built in the 19th century, to the whitewashed residential buildings.
In addition, there is a Graaff-Reinet bird club open to tourists who are bird lovers. The members meet once in a month and if you are lucky to be in the area at that time. They will give you a chance to tour with them to one of the local firms for an amazing bird watching experience.
7. Sun City Resort 
Being recognized internationally as one of the best inland resorts in the world, Sun City Resort does not disappoint. It is largely known as the Africa's Kingdom of Pleasure since it has plenty to offer its visitors.
Situated a few hours' drives from Johannesburg, the resort is a complex building that contains hotels such as the  Palace of the lost city hotel, Sun City Cabanas, Sun City Cascades, and Sun City Hotel and Casino among others. These hotels provide a unique and relaxing atmosphere for all their guests.
In addition, there are two golf courses, state of the art casinos and Valley of Waves Water Park. Moreover, if you want to enjoy an amazing game tour, the Pilanesberg National Park is minutes away from the resort.
6. Santos Beach
Located in Mossel Bay, Santos Beach was labeled a Blue Flag beach in 2013. It is a terrific beach that has gradual sloping sand and small waves. This makes it ideal for everyone to visit especially for families with young children.
Over the holiday season, the beach is packed with families enjoying picnics and barbecues. There are also local vendors selling snacks, ice-cream, and cold drinks.
 However, because of the many people descending to the beach, to be able to prevent any accidents or incidents, lifeguards are available every day to keep a watchful eye.
5. Great White Shark Cage Diving
 About two hours' drive from Cape Town, Gansbaai offers shark cage diving all year round. This activity is thrilling and will leave you tongue-tied as you watch the white sharks coming at you in the protected cage.
 The experience will definitely leave unforgettable memories as you see the striking sharks up close and personal. To keep things interesting, a marine biologist is available on every trip to educate you on the predator's life and history.
 In addition, the tour will give you a chance to watch whales while in the boat as you enjoy seeing the majestic mammals at their best.
4. Augrabies Falls
 Found in the eastern part of the Augrabies National Park, this waterfall is also known as the Orange River. It usually starts changing from a wide, slow-flowing river to a fast-flowing river in minutes.
Moreover, when the river gets full in the rainy season, the view is spectacular and it makes a lot of noise which can be deafening. This is the reason it is called 'Aukoerebis' which means Place of Great Noise by the Khoi people.
 Apart from the Waterfall, the National Park has a number of wild animals and bird species that are a joy to watch.
3. St. Lucia 
If you want to see Hippos up close, St. Lucia is the place to visit. Surrounded by water on either side, this small town is known to host almost 800 hippos in the area. Therefore, you will surely get the chance to see them when you take a Hippo boat cruise.
In addition, they are found roaming in the Estuary, inside the town and sometimes wondering the residential areas. Although locals have become accustomed to seeing the Hippos day and night, caution is still practiced.
 This is because the animals are dangerous in nature and if provoked they can attack. However, up to date, there has not been a single incident reported of the Hippos disturbing anyone during the day.
2. Table Mountain
 Overlooking the city of Cape Town, Table Mountain is a remarkable place to visit. Voted as one of the Seven Wonders of the World in 2011, the Mountain has attracted more tourists since then.
There are two ways to get on top of the Mountain. This involves using the cableway which takes 5 minutes to get there or the more traditional way, hiking.
 Moreover, when you reach the top using the cableway, you can enjoy a snack or a meal in the available restaurant. In addition, if you a fan of picnics there are also several spots for that. However, it is only available to hikers as the spots are situated along the hiking path.
1. Kruger National Park 
Kruger National Park is not only known to be one of the world's most famous safari parks but it is also one of the largest in Africa. This is why it makes number one on the places to visit in South Africa in 2020. With that in mind, it is home to the 'Big five' among other wildlife. Visitors are also able to see the bushman rock paintings as well as visit the archaeological sites.
The park also offers game drive, organize bush walks, walking safaris and an exciting hot air balloon that will give the chance to see the magnificent scenery of the park.
---
Top 10 Exciting Places to Visit in South Africa 
Kruger National Park
Table Mountain
St. Lucia
Augrabies Falls
Great White Shark Cage Diving
Santos Beach
Sun City Resort
Graaff-Reinet
Robben Island
Hermanus
---
A Look at TicketSites.Best: A Review on A Site That Helps You Avoid Scams When Buying Tickets to Concerts
In the case of a major event, whether it's a popular concert or a sporting event, you can sure scammers will be overjoyed at the idea of making a few extra dollars.
How do ticket sites scams work?
Scammers will put up false websites that promise you the opportunity to purchase tickets to a big event, usually one that has already sold out or for which tickets have not yet been officially released by the event's organizers.
Even if you hand over the money for the tickets, they do not materialize. Another possibility is that you are sent tickets that are in fact counterfeit, and you only discover your mistake when you attempt to enter the venue yourself.
So how do you protect yourself?
You've discovered an incredible ticket offer online, but you don't want to be taken advantage of. Do some research on the seller before sending any money or committing to purchasing the tickets. Go to TicketSites.Best and see if the vendor is listed there or if they have reviewed the seller and what they have to say about them.
Can you trust Best Ticket Sites?
Yes! This website is by far the best online resource for getting the best concert ticket sites in the United States and worldwide. They often describe the benefits, drawbacks, affordability, customer service, cancellation fees, and frauds that have occurred with the sellers in the past. Everything from your name being misspelled, the tickets not being mailed in time, and your tickets being counterfeit… and so on.
This occurs after going through the process of obtaining tickets from some of these websites and having other readers remark on their experiences with the same websites.
The website is beautifully designed, with an intuitive interface and straightforward menu buttons that make it simple to navigate and allow users to take pleasure in their time while doing so. There is an option for the Best Ticket Sites, a about section where you can learn more about the company, contact information, and an area where you can sign in and add a listing, among other things.
One may simply find a ticketing website, as well as the location of the concert, by conducting a simple search. The font size on the website is substantial enough to be read comfortably, and the colors are properly blended and visually appealing to the user, resulting in a visually appealing website.
TicketSites.Best will save you the time and stress of dealing with scams, frauds, and exorbitant commission fees.
Top 10 Countries With Very Beautiful African Women
The Lion King couldn't have been more right about life in Africa. Throw a little wildebeest in there along with some hyenas, and you can definitely have a saying here. Think about it, Africa has some of the most beautiful women in the world. I'm not talking 'bikini models' here. I'm talking naturally beautiful from head to toe.  Yeah, I know what you're thinking…stereotype! But back in my college days, we had to be on point at least once with that one girl. Mostly because every dude wanted them but also because of their looks.
Africa has some of the most beautiful women I have ever seen. The exotic fashion choices, the slight curve to their mesmerizing gait are all wonderful signs that nature's jewel box is full. Are you planning a trip? Need to know the best spots to travel? If so, please keep on reading.
10. Tanzania
Tanzanian women are famed for their beauty and homemaking skills. The latter emanates from their ancient tradition where women pass these skills to the young teenage girls.
If you are looking for a beautiful woman to take back home and introduce to your parents, Tanzania is most likely the place. The "kanga" is common attire for women here. The kanga is usually bright, colorful and a wind blowing garment.  
9. Eritrea
Eritrean women have an exotic look and features that could easily be mistaken for several different races. One of the fundamental reasons surrounding this could be that Eritreans together with Northern Ethiopians, which are collectively known as Habesha have a genetically unique phenotype.
The Caucasoid genes of Eritrean and some Northern Ethiopian women are more closely related to Mediterranean Caucasian groups such as Arabs and Berbers than their counterparts in East Africa.
8. Ghana
An African beauty list can never be complete without the gold coast. A Ghanaian woman is famed for her height and ebony skin. A well-rounded bottom is a conspicuous feature that cannot go unnoticed in this woman.
A Ghanaian woman is known for her respect. She is not known to brag, a good listener and not money minded. She will value a relationship more than a huge bank account.

7. South Africa
South Africa is definitely home to numerous African beauty queens. From Durban, Pretoria, Johannesburg to Cape Town, meet these gorgeous females in their day to day schedules.
A South African woman is stunning. It does not matter whether she is a Black South African or a White South African. Their amazing African facial features are amazing. You will definitely love their semi-curly, fluffy and sometimes natural afro hair. South Africa has really lived up to expectations in being a rainbow nation!
6. Angola
Angolan women, daughters of the Atlantic coast. This nation is more like little Brazil comprising of exotic women of varied texture. Most of these females have chocolate complexion.
On average, women have noble features and facial proportions. A number of them are supermodels. An Angolan woman's beauty is famed for its naturalness, no wonder the supermodels.
5. Nigeria
A Nigerian woman is famed for her well-rounded curve. Fertility is said to be a natural feature for these beauties. The population of this nation has grown tremendously especially between the '70s and 2011 pushing the nation at the top list as the most populous nation in Africa.
Women are said to be motherly and wife materials who cherish taking good care of their homes. She is known for her distinctive kitchen related matters.
4. Kenya
Welcome to Kenya! Home of warm, beautiful, independent and hardworking women. This woman will value her social life aficionado. She will put her best foot forward toiling and is passionate about eking a living. She is a true definition of "beauty with brains".
In addition to the Kenyan sensation, a Kenyan woman is curvaceous, tall, ebony skin tone and very jovial. A Kenyan woman is down to earth and easy to get along with.
3. Egypt
Ancient Egypt placed is known for the creation of perfumes, oils and other beauty treatments. The high emphasis on their physical appearance has a lot to do with women's beauty. Women here have a history of frowned up body hair with much more elaborate wigs.
A golden beautiful complexion is linked to a rich Egyptian woman. Female allure, also known as "divine aroma" is a crucial point in Egyptian writings.
2. Somalia
Someone who has never spotted the beauty of Somali women may be surprised by their unique features at first sight. The women here are remarkably beautiful and have come of age with many becoming a household name in foreign lands. The culture here has for long directed the behavior and dress code of this woman.
However, over time, a Somali woman is appearing in fashion competitions, and in western movies playing different characters. Her beauty is evident right from chocolate skin, soft long hair and stunning facial features.
Maybe this should have been number one?
1. Ethiopia
The fact that civilization started in Ethiopia makes it a no-brainer that the country is the home of the most beautiful African Women. Ethiopian queens are by far some of the most beautiful women in the world.
Some associate the beauty of these females to the mixing of Ethiopians with the Yemeni people. Whichever, they are superlative. Regardless, their characteristics are unique and incredibly attractive. They have unrivaled bodies and intriguing faces. Additionally, every woman here can perform incredible shoulder dances.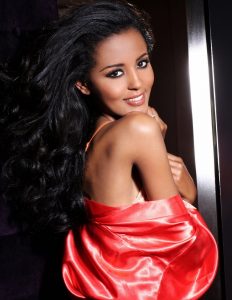 The list above gives you a place to start when preparing your next vacation plans. After all, what couldn't be better than relaxing on the beaches of some beautiful African women?
To be honest, these results were quite surprising, based on what I've seen around me and lived through as a native African. As far as my opinions and observations go, the best looking African women come from certain regions of Nigeria, Kenya, Egypt, Somalia, and Ethiopia
Countries with the Most Beautiful African Women
Question: Which country has the most beautiful women in Africa?
Answer: Ethiopia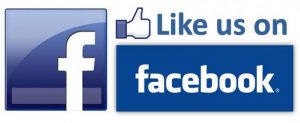 Top 10 Exciting Places to Visit in Morocco
In this list, you will find the Top 10 Exciting Places to Visit in Morocco. Known to bring together the two worlds of Africa and Arabs, Morocco is truly a captivating country to explore. Known to border the North Atlantic Ocean as well as The Mediterranean Sea, the country's diversity makes it an ideal place to enjoy some adventure as well as some leisure time.
Because of the location of the country, there are some beautiful sandy beaches with dazzling white sands. In addition, there are amazing mountains that are suitable for hiking, vibrant and colorful towns that have ancient artifacts to admire and different cultures to learn about.
Moreover, the county does not disappoint when it comes to the fascinating Sahara Desert. Therefore, to be able to experience all that and much more, here are the top 10 exciting places you should not miss when you visit Morocco.
10. Asilah
Having its walls and gates built by the Portuguese, this peaceful town is a popular tourist attraction. It is located in the North Atlantic coast and hosts some white sandy beaches. Apart from that, the city is covered with colorful murals that attract art lovers as well as other tourists.
To make the town even more colorful, there is an art festival held each year in the month of August. This festival brings together international artists that are allowed to paint murals around the medina.
Because the town has a lot to offer, there is an easier way to explore it. This is possible by riding a bike within the town offered by most local hotels and even bike tours. However, if you are not a fan of bike riding, taking a walk is also an option for you.
9. Fes El Bali
If you want to visit a town that is free from automobile, Fes El Bali is one of the places to be. It is an ancient city with a lot to explore such as its history, culture, art, and architecture.
There are two ways the city can be reached; one is by air travel using the Saiss Airport, while another is by train. Being one of the historical towns belonging to the Arab-Muslim world, Fes El Bali hosts the oldest operating University which was once a madrasa.
In addition to that, the town is known for its well-preserved forts, mosques, fountains, residences among other places.  With so much to see, you will have the chance to explore the town and learn more about the different cultures.
8. Hercules Cave
The Hercules Cave is an archeological cave found in Cape Spartel which is situated 14 Km west of Tangier. The cave being part natural and part man-made, it has two openings. One can enter through land or by sea. While coming towards it by sea the cave resembles the shape of Africa.
Although it has its myths on how it came to be, the Hercules Cave is known to display a number of traditional artifacts and items. There are also the rock formations, statues and the small interior waterfall that is truly spectacular to watch.
7. Dragon Beach
Not your average beach, Dragon Beach has the most exceptional white sand in the country. It is located in Western Sahara in the Dakhla Peninsula and famously known for water sports.
However, of all the watersports done here, kite surfing is most popular. This has enabled the beach to hold a kite surfing competition every year.
Apart from water sports, there are several bars near the beach. These bars will enable you to relax and enjoy the sunset as you watch the mesmerizing beach becomes calm and still.
6. Moroccan Jewish Museum
Located in Casablanca, the Moroccan Jewish Museum is the only museum found in the Arab world. Established in 1997, the museum was formerly a youth Jewish orphanage.
Known to display Jews artifacts such as paintings, sculptures, and photographs, it also displays historical jewelry, costumes, and the unique Fatima pendants.
With all these historical artifacts, the museum ensures the Jewish history, culture, and heritage is preserved for years to come. Moroccan Jewish Museum is one of the most beautiful places to visit in Morocco.
5. Hassan II Mosque
The only mosque in Morocco that allows non-Muslims to enter it, Hassan II Mosque is the largest mosque in Africa. However, everyone who enters the mosque is required to wear decently as a sign of respect.
Known for its hand-crafted marbled walls and the fascinating retractable roof, the mosque has other structures in the area. The courtyard has 41 fountains, well decorated and the garden around the mosque is well kept. This makes it suitable for a family picnic.
Before leaving the mosques, there is one more place to visit which is the mosques bathhouses are known as hammams. These bathhouses are considered to be sacred and bring a sense of cleanliness to the community.
Note that, there are two types of hammans in the mosque, the basic ones which are small tied rooms and the larger rooms that are hundreds of years old. These rooms are heated by fire woods under the buildings that bring warmth all over. In addition, they offer massage services as well as skin and body treatment for relaxation. 
4. Paradise Valley, Marrakech
About an hour away from the beach, Paradise Valley is a beautiful gateway for nature lovers. Situated in the foothills of The Atlas Mountains, this cool place has fresh pools of water and is ideal for a cool dip.
Moreover, the oasis is surrounded by limestone walls, and a number of palm trees protruding high up into the air. This ensures the Oasis stays hidden and that's why it mostly takes 30 minutes to reach the area.
However, although there is no much activity to do in this valley, many tourists visit the place to experience a change of the scenery and also enjoy some solitude, especially in the weekdays.
3. Saadian Tombs
Located on the south side of the Kasbah Mosque, the first Saadian tomb was constructed by Sultan al- Ghalib Abdullah. This was done in honor of his father Mohammed ash-Sheikh in 1557.
Later on, the fifth and the last Saadian ruler, Sultan Ahmed el Mansour, constructed many more tombs to also honor his close family members and friends. He also ensured his tomb was carefully prepared. This made his tomb the most captivating of all tombs.
However, the tombs were forgotten until 1917 when they were rediscovered and restored. Decorated with vibrant tiles, detailed mosaic carvings, and Arabic scripts, it is truly an amazing place to visit. Furthermore, the magnificent ceilings and polished marbles will surely leave you in awe of the whole place.
2. Mount Toubkal
Found within the Toubkal National Park, Mount Toubkal is the highest mountain in Morocco. It is also the highest peak in The Atlas Mountains and mostly frequented by most tourists.
Although the mountain is steep and slippers, climbers enjoy trekking it since they have to go around several places. One of them is the Village of Aroumb, floodplains, and valleys. There are also other beautiful sceneries to enjoy watching as you go up the mountain.
1. Rabat
Rabat is the capital city of Cameroon and has so much to offer its visitors. From hosting the best museums, the Royal Palace and other historical attractions, this city takes first place in our exciting places to visit in Cameron. Rabat is one of the best places to visit in Morocco. 
The first place to visit should be the Hassan Tower which is in an incomplete minaret of the Hassan Mosque. It was intended to be the second largest mosque in the 12th century in the Arab world but was not finished.
The other interesting place to visit is the Mausoleum of Mohamed V tomb chamber. This tomb is magnificently decorated with zellige tile works. The tile works cover the walls around the grand marble tomb. 
 Although Non- Muslims are not allowed to enter the adjoining mosque, the visitors will be able to view the tomb chamber from above. This ensures they still get the chance to have an amazing experience in the sacred area.
---
Top 10 Exciting Places to Visit in Morocco.
Rabat
Mount Toubkal
Saadian Tombs
Paradise Valley, Marrakech
Hassan II Mosque
Moroccan Jewish Museum
Dragon Beach
Hercules Cave
Fes El Bali
Asilah
---