Life Lessons and Inspirational Quotes from Bob Collymore That Will Change your Life
Born 13th January 1958 in a country known as Guyana, South America. Bob Collymore was officially named Robert William Collymore and was raised by his grandparents. However, at age 16, he moved to the United Kingdom to live with his mother.
From an early age, Bob Collymore started working to earn money and although he did not attend university, he raised from being an office boy to becoming a CEO of the most dominant telecommunication company in Kenya in 2010.
From the arising humble young man to the most influential person in the telecommunication sector, here are the top 10 most amazing lessons and quotes we can learn from Bob Collymore.
10. Think Beyond Your Education Level
Talking to all youths, Bob Collymore emphasized on thinking beyond our level of education. Having not joined university but raising to be a CEO of Safaricom Company in Kenya, he believed in being resilient.
He encouraged the youths to continue learning through the internet and also to read a lot of books. Being a go-getter, he was once quoted saying, "If you have the right vision, and take the right steps, then success is inevitable,"
9. Always Value Women's Opinions and Their Economical Contribution
Quoted saying in one of the local interviews, "The person that you see here today was made more by the influence of the women in my life than the men in my life." Bob talked openly about how his grandmother played a crucial role in his young life and how his mother pushed him to be a better man.
He admitted to having called Ms. Nonkululeko Merina Cheryl Nyembezi-Heita from South Africa after being appointed the Safaricom CEO. In his interview, he said he had called her to ask some advice on how to run the company.
Apart from making Safaricom score highly in promoting women at the workforce, the company was also the first in Kenya to introduce a child care program for working mothers. This program gives nursing mothers the chance to bring their children to work. The kids are taken care in a daycare room situated in the Safaricom offices thus enabling the mothers to takes breaks to feed them.
8. It Is Good To Be Adaptable
Speaking mostly about today's youths and their work ethic, Bob candidly spoke about the long line of jobs he previously worked. Wanting to be a painter, he told a news reporter who was interviewing him that he was not able to pursue it to a professional level since his mother insisted on him getting a formal job. She even used her networks to get him a position at the British Telecom. 
However, his hard work and determination saw him rise up to various positions in the telecommunication industry. The countries include the United Kingdom, Japan, South Africa and finally Kenya.
When asked about his career journey, he usually replied, "I have done many different jobs but I never anticipated that I would become the CEO of a mobile phone company in Africa."
He always insisted on the youths to be adaptable in nature no matter the course they may have taken in school and take any opportunity that came their way.
7. Always Acquire New Skills
According to Bob Collymore, it is essential to acquire new skills if you want to stay ahead. This is because apart from competing with other humans to get jobs we are also competing with robots.
That's why he emphasized on always finding ways to learn more. He was found telling his team, "I should not know more stuff than you. You have to be smarter than me."
Note that, this motto did not only apply to his team but also to Safaricom job applicants. Therefore, before applying to any job, it is advisable to ask yourself if you are smarter than the boss and if employed how will contribute to the development of the company.
6. Aspire To Always Be Humble
No matter how much you earn or which position you hold, always be humble. Having come from a humble family, Bob never forgot where he came from. Although he admitted to wanting the finer things in life like everyone else, he said when living in Japan with his children, he got to pause and think of what really mattered in life.
Although he was a CEO in one of the leading company in Kenya, many people from his employees to the media personality commented on how humble and friendly he was.
When asked how he freely interacts with everyone who crosses his path, he usually replied "What I always say to people is just have a memory of where you come from,"
This statement was there to remind the people around him that, yes you can achieve a lot but it's good to remember your roots.  
5. You Can Use Your Position To Uplift Others
For the nine years, Bob was the CEO of Safaricom; he has used his position to uplift many people. By forming the Safaricom Foundation, numerous ventures have been undertaken the company.
The ventures include education programs, collaborations with local health facilities to improve health care. This initiative has led to women, youths and the society at large to benefit immensely.
On his personal time, Bob was only known to help people in need by organizing or attending fundraising events. Asked what brought about the Safaricom foundations, he always replied that "Being a big company in Kenya, the company comes with a big responsibility,"
4. Always Be Unique
When Bob Joined Safaricom, all eyes were on him as on how he was supposed to fit in the shoes of the great leader Michael Joseph. However, this did not intimidate Bob and as the years went by, he proved himself to be a great leader too.
Being unique has made Bob to be celebrated in his own ways and his unique way of leadership raised Safaricom to better heights.
3. No One is Perfect
From the mistakes he admitted doing in his personal and business life, Bob was always candid to admit he was not perfect. He usually referred to how his predecessor Michael Joseph once said to him concerning making business decisions, "Look, just make decisions. If 60% of your decisions are right, then you will probably be doing better than me."
He took that to heart and steered the company through stormy weathers and to everyone surprise, the company became better and better.
Furthermore, he demonstrated that all is not lost when he married his third Kenyan wife, Wambui Kamiru. By admitting his imperfections, he got to live a fulfilled life where there is always second chances, or is it third?
2. No Matter the Circumstances Never Give Up
Even after Bob Collymore was diagnosed with cancer, he still remained productive in his position until he passed away.  This becomes an encouragement to us, that no matter what you are facing, you can still, be courageous and be productive.
1. Always Remember Nothing is Permanent
From the passing away of Bob Collymore, we are reminded that our life on earth is temporary. Therefore no matter how wealthy or successful we become, we should be grateful for what matter most.
Asked by one of the Kenyan writers, Jackson Biko how his illness changed his perception of mortality, he replied.
"Death is inevitable and I have made the decision not to cling on the thought of it because it will eventually come; I just do not know when. I have chosen to focus on the things that are more important to me. Now I know it's kind of impossible for somebody to live for 200 years."
 We will miss you Bob!
Comment below on what important Life Lesson you learn from Bob Collymore
Top 10 Poorest Countries in Africa
Among the over fifty countries in Africa, most of them are considered as the world's poorest. Decades of bad leadership, political instability and low rate of economic growth have worsened the poverty levels in the continent.  Despite the continent being potentially endowed with natural resources, many people continue to live in absolute poverty.
Here is a list of the top ten poorest countries in Africa in 2021. The ranking is based on the countries latest Gross Domestic Product (GDP) per capita.
10. Ethiopia (GDP Per Capita $783)
Ethiopia has a population of about 105 million. It is one of the most populous countries.  According to the World Bank data 2021, it has a per capita income of $783. Regardless of economic activities such as agriculture, construction and manufacturing its real GDP growth is experiencing a downward trend. However, the economy is expected to grow by approximately 9% in the fiscal year ending 2021. 
The finance minister, Ahmed Shide, allocated 13.48 billion dollars towards government spending early last year. By increasing government spending, Ethiopia hopes to see a growth boost in the economy in the future.
9. Mozambique (GDP Per Capita $519)
Over the decades, Mozambique has experienced economic growth. However, the GDP growth rate has been slowing down. The highest GDP per capita ever recorded and the latest is $519. Mozambique has a population of 31.41 million people with 41% of the population thriving in poverty. 
Since the end of the civil war, the country economy has been developing. The economic freedom is high at over 48 making it among the freest economies in 2020 world index. Conditions such as increased government spending, fair trade regulations, and declining tax burden have been some of the factors leading to economic growth.
8.  Somalia (GDP Per Capita $478)
 Somalia is located in the Horn of Africa.  The World Bank estimated its population to be 16.62 million in early 2020.  The GDP per capita is $478. The poverty rate in the country stands at 73%.
The country is largely affected by political instability including terror attacks. The youth unemployment rate is 67% with many children living in poverty. Severe drought and bad weather conditions worsen the lives of the poor in Somalia.
7. Democratic Republic of Congo (GDP Per Capita $448.7)
The Democratic Republic of Congo is located in middle Africa. It has a population of 81,339,988 with a large portion living below the poverty line. It has a GDP per capita of $448.7 based on the World Economic Outlook. 
World Bank estimated its poverty rate to be 64% in 2012. However, the country is taking considerable steps to get out of poverty and may overtake countries such as India in the coming years.
6. Madagascar (GDP Per Capita $415.32)
The country's GDP per capita is about $415.32.  According to the World Bank, the country has experienced substantial economic growth in the past few years.  The GDP continues to grow steadily.
The trade sector is a significant contributor to the country's economy. A big percentage of the country's population including children suffers from malnutrition due to poverty.  The country's poorest individuals have limited access to life basic needs.
5. Malawi (GDP Per Capita $402.400)
Malawi is a landlocked nation located in southeastern Africa.  It is among the most impoverished nations with over 53% of 15 million people living in abject poverty.  In December last year, the GDP was at $402.400.
Economic growth is greatly impacted by agricultural activities in the country. The tobacco sector is also robust in the nation.
4. Niger (GDP Per Capita $400)
Niger is a landlocked country. As of 2020, the country's GDP stands at $400.  However, the GDP per capita is expected to rise to $425 by 2020. According to the World Bank statistics of 2020, the poverty rate in the country is 44.1%. 
The country is a host of over 300,000 refugees.  It has high population growth rates, food insecurity, political instabilities, and natural crises.
About 40% of economic growth is attributed to the agricultural sector.  Moreover, over 80% of the total population hugely depends on agriculture for daily livelihood. The country has been increasing its public debt since 2011 to expand investments.  Unfortunately, the nation is heavily reliant on foreign debt putting it at risk of further financial distress.
3. Liberia (GDP Per Capita $360)
According to Trading Economics, Liberia's current GDP per capita is $360. It has 54% poverty rate based on the World Bank Report. It is one of the countries that have been ranked numerous times in the world's poorest list. 
The country has enjoyed political stability since 2003. However, its leadership has failed to uplift its citizens from poverty. High external borrowing has put the nation at the risk of overreliance on foreign funding. In 2014 to 2016 Ebola crisis hit the nation affecting the aid inflows.  Besides, poor and slow infrastructure development continues to impact negatively on potential foreign investors.
2. The Central African Republic (GDP Per Capita $335.03)
Central African Republic's GDP per capita stood at $335.03 in December 2018.  Over three-quarters of the population live below $1.90 per day. The economy has suffered sociopolitical crises affecting its growth. 
The main sectors that contribute to the growth of the economy are agriculture and mining. Inflation rate in 2018 was 3.9%. CAR has an economic freedom score of 49.1 and hence number 161 worldwide in the 2020 index.
1. Burundi (GDP Per Capita $309.870)
The Republic of Burundi has a population of 11.58 million people.  It is among the poorest countries in Africa and globally with an economic growth percentage of 3.21%. 
The GDP per capita is $309.870. In Burundi, the rate of poverty is 65% with one in every three Burundians in urgent need of humanitarian assistance. The country is widely affected by the AIDs pandemic.
The list includes the top ten African nations that are living in absolute poverty.  High levels of corruption, bad leadership, insecurity, and overreliance on debt financing due to poor managerial decisions are among the factors that have disadvantaged most African countries' economies.
However, the African continent is one of the most endowed with natural resources. With proper leadership, many countries will be out of poverty in the coming decade.
---
Top 10 Poorest Countries in Africa 2021
Burundi
The Central African Republic
Liberia
Niger
Malawi 
Madagascar
Democratic Republic of Congo
Somalia 
Mozambique
Ethiopia
---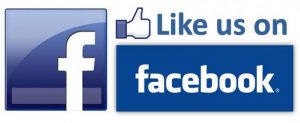 Top 10 Richest Presidents in Africa
Top 10 Richest Presidents in Africa 2021
It's no longer news that African leaders aren't exactly the most honest folks around. Just look at the number of corruption scandals that have been associated with government leaders on the continent; there's plenty of them – and none seem to be slowing down either.
Now, this isn't to say that all African presidents are liars; some just happen to be much richer than others – some have even been accused of looting state coffers for their own benefit. And since we don't see any sign of these abuses ending anytime soon, let's simply take an interesting look at the top 10 richest presidents in Africa (in no specific order).
It should come as no surprise that many of these individuals inherited their money while serving as President and they made sure to ensure it stays within their families. It should also come as no surprise that such accusations go back and forth between African presidents when such claims are made.
If you've ever wondered what job you could get to make the most money, this article might give you some ideas.
Here is a list of the richest Presidents in Africa in 2021.
10. Idriss Déby ($50 million)
Idriss Déby born on June 18th, 1952 has been the president of Chad since 1990.  He won the presidency in 1990 through a coup to become the 6th president of Chad. He has consecutively won the five other presidential elections that have been held in Chad.
Idriss Déby is worth $50 million according to Celebrity Net Worth.  In 2006, Chad was listed as the world's most corrupt nation by Forbes Magazine. Chad's wealth comes from oil but over 10 million of its citizens live below the poverty line.
9. Isaias Afwerki ($100 million)
Isaias Afwerki was born on 1946 February 2nd in Asmara, Eritrea.  He has been in power since 1993 as the president of Eritrea.  His net worth is estimated to be $100 million. His wealth is said to come from compensations as a world leader.
8. Abdel Fattah el-Sisi ($185 million)
The president of Egypt since 2014 is Abdel Fattah el-Sisi. He was among the top 50 powerful people in Forbes List 2018.  The president was born on 1954 November and his net worth is $185 million.  His source of wealth includes inheritance, land assets as well as family success as reported by the Guardian.
7. King Mswati III ($200 million)
King Mswati III is the leader of a monarch that currently rules Swaziland. He is worth $200 million according to Forbes. His wealth comes from his enormous investments.
The 51-year-old monarch owns several vehicles including a Maybach worth $500,000.  He also has a private jet that he received in 2018 as a gift for his birthday as he turned 50. The private jet is worth $17 million. Allegedly, his over 13 wives spent $6million on shopping in summer 2020. The king has however been criticized due to his extravagant lifestyle as the rest of the citizens suffer. Over 40% of the population is also unemployed.
6. Cyril Ramaphosa ($450 million)
Cyril Ramaphosa is the current president of South Africa.  According to Time Magazine Cyril Ramaphosa was among the most influential people in 2021.  According to Forbes Magazine, Cyril Ramaphosa net worth was $450 million in 2015.
He was also number 12 among the richest South African the same year. He is a self-made millionaire. He was the chairman of Shanduka Group that merged with the Pembani Group to form Pan African Industrial Holding Group, with total assets amounting to $900 million. Shanduka own financial institutions, bottling plants among other businesses.
5. Paul Kagame ($500 million)
Paul Kagame, the president of Rwanda was born in October 1957, in Tambwe Ruanda-Urundi. He rose into power in 2000 and has been the president of Rwanda after the resignation of Pasteur Bizimungu.  He is worth $500 million.
According to a report by Financial Times in 2012, Paul Kagame and his family own the majority of investments in Rwanda such as Crystal Ventures.  The company has $500 million worth of assets inclusive of a Bombardier Global Express private jet worth $50 million. Most of his wealth is also hidden offshore under the names of his children. Ivan Kagame is said to have a house in Beverly Hills, California worth 2 million dollars.
4. Uhuru Kenyatta ($500 million)
Uhuru Kenyatta is the current president of Kenya serving his second term as the 4th ruler of the republic. He was born in 1961 October 26th.  His father, Mzee Jomo Kenyatta was the first president of the nation.  Although sources estimate Uhuru Kenyatta's net worth to be $500 million, he is richer than the Rwandese president.
According to Forbes, his main source of wealth is land. He is the heir of the largest land holdings in the country with over 500,000 acres of land acquired by his father in 1960s. Uhuru Kenyatta and his family members also own popular businesses in the country such as Brookside Dairies, shares in K24 a television station and a commercial bank among others.
3. Teodoro Obiang Nguema Mbasogo ($600 million)
Teodoro Obiang Nguema Mbasogo is the 2nd and incumbent president of Equatorial Guinea. He has been in power since 1979.  He was born on June 5th, in the year 1942.  The country constitution has given him the power to rule through a dictatorship.  As of 2021, his net worth stood at $600 million as per Forbes Magazine.
In 2007, he was investigated on corruption and use of funds fraudulently to finance his luxuries and purchase private mansions.  Teodorin, the eldest son of Obiang and the vice president of the country has been accused by various international countries such as France and the USA for money laundering and purchase of property using stolen funds. The family is said to own Equatorial Guinea's economy. Corruption, poverty, and abuse of human rights continue to affect the citizens of the country under Teodoro Obiang Nguema Mbasogo leadership.
2. Ali Bongo Ondimba ($1 billion)
Ali Bongo Ondimba is the president of Gabon and among the top richest presidents in Africa. He is worth $1 billion. He has been in power since 2009 October. He is the son of the former president of the county Omar Bongo.  Ali Bongo Ondimba was born on 1959 February 9th.  He owns several properties in foreign nations including a townhouse worth $138 million in Paris.
1. Mohammed VI ($5.8 billion)
Mohammed VI is the richest president in Africa with an estimated net worth of about $5.8 billion. He was born on 1964August 21st. He was number five in the Forbes List of top richest in Africa in 2015.  His wealth emanates from an inheritance from his father King Hassan. He owns 5% of shares in Societe Nationale d'Investissement (SNI) a holding company that has stakes in Atijariwafa, Management Group, and Centrale Danone.
Africa has had some very rich presidents and other political leaders, who have used their position to amass large sums of wealth. While it might not be politically correct to say so, but let's just go on record to say that corruption exists worldwide, and it affects leaders from all backgrounds.
For instance, here is a quote from the former president of South Africa: "I am making this statement today because I have decided to voluntarily pay back money that was obtained illegally through the arms deal." This is a confession but it is also a defense mechanism employed by the president to distract public attention from the many acts of corruption that took place during his regime as well as put public opinion in his favor once again.
Of course, there are exceptions, one great example would be Nelson Mandela. He never made any attempt to enrich himself using the power of his office for personal gains.
---
Top 10 Richest Presidents in Africa 2021:
Mohammed VI ($5.8 billion)
Ali Bongo Ondimba ($1 billion)
Teodoro Obiang Nguema Mbasogo ($600 million)
Uhuru Kenyatta ($500 million)
Paul Kagame ($500 million)
Cyril Ramaphosa ($450 million)
King Mswati III ($200 million)
Abdel Fattah el-Sisi ($185 million)
Isaias Afwerki ($100 million)
Idriss Déby ($50 million)
---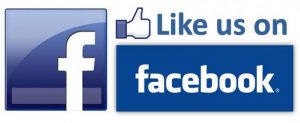 Who is the richest man in Africa?
The Richest People in Africa
Who is the richest man in Africa? This is the 33rd year of tracking Global wealth income and this list has been pretty much our favorite.
Africa has been home to several billionaires and it doesn't come as a surprise that most of them are self-made because they have taken advantage of challenges and potentials in Africa and have utilized them to make a lot of money. Here is a list of the top 10 Richest men in Africa.
10. Mohamed Mansour($2.3 Billion)
Mohamed Mansour comes from the family that owns the Mansour Group which today has a presence in 110 countries and total revenues exceeding $6 billion. Mansour gained an engineering degree from North Carolina State University in 1968, once worked as a busboy in a pizza parlor to pay for his university education.
Mansour heads General Motors in Egypt and it was established in Egypt in 1975 and has since become one of General Motors biggest distributor in the world.
9. Isabel dos Santos($2.3 Billion)
Isabel dos Santos is the richest woman in Africa and also the eldest child to Angola's former President who ruled the country for 38 good years. President José Eduardo dos Santos stepped down in 2017.
She found her fortune when she invested in stakes in Angolan companies including banks and a telecom firm, this all took place when her father was in power.
She is often referred to as the 'Princess' in Angola.
Isabel has shares in Portuguese companies, including a cable TV company Nos SGPS and telecom.
8. Koos Bekker($2.3 Billion)
Koos Bekker is a billionaire from South Africa and he is the man behind the success of Naspers. Naspers is a broad-based multinational internet and media group headquartered in South Africa, it operates in more than 130 countries. He also more than 70% of his Naspers shares in 2015.
Bekker was born 14 December 1952 and graduated with an MBA degree in  Columbia Business School in 1984.
7. Naguib Sawiris($2.9 Billion)
Naguib is the brother to Nassef Sawiris who is worth $6.3 Billion. They both coe from a very wealthy family and they are three brothers.
Telecommunication is the origin of wealth for Naguib. He is the chairman of Orascom Telecom Media & Technology.
6. Issad Rebrab($3.7 Billion)
Issad who is number six on our Africa's Richest has been a teacher at some point in his life. He has taught accounting and commercial law. Issad later left teaching, and started his own accounting firm. He owns Cevital which has the largest sugar refineries in the world. Cevital is also Algeria's biggest privately-held company and has the capacity to produce 2 tonnes a year.
5. Johann Rupert($5.3 Billion)
Johann is the second Richest person in South Africa with an estimated net worth of $5.3 Billion. He is currently the  Chairman of the Swiss-based luxury goods company Richemont and the South Africa-based company Remgro where he has a seven percent stake. Richemont is best known for the brands Cartier and Montblanc.
Rupert repeatedly said in interviews that his biggest regret was not buying half of Gucci for $175 million when he had the chance to.
4. Nassef Sawiris($6.3 Billion)
Nassef Sawiris comes from Egypt's wealthiest family and he is the youngest among the three brothers. His brother Naguib is also a billionaire.  He runs one of the largest nitrogen fertilizer producers in the world(OCI).  OCI has plants in Texas and Iowa.
His holdings embrace stakes in cement giant Lafarge Holcim and Adidas; he sits on the supervisory board of Adidas. He currently lives in London and also stays in New-York from time to time.
3. Nicky Oppenheimer($7.4 Billion)
Nicky Oppenheimer is a South African Businessman and his origin of wealth came from Diamonds. His grandfather founded the company Anglo American in 1917 which Nicky now owns an estimated one percent stake in. He was once a chairman of De Beers which is a Diamond mining company and was also a deputy chairman of Anglo American in the early stages of his life. Other than the wealth he has acquired from diamonds, Oppenheimer owns Tswalu Kalahari Reserve, the largest private game reserve in South Africa.
2. Mike Adenuga($9.4 Billion)
Adenuga is currently the second richest man in Nigeria and designed his fortune in telecommunication and oil production. He is the owner of Globacom which is currently the third largest operator in the Continent of Africa. Globacom is also largely used in Ghana and Benin.
Adenuga, born on 29 April 1953, started his career back in 1990 when he received a drilling license.
1. Aliko Dangote($10.3 Billion)
For the eighth year in an exceeding row, Aliko Dangote of Nigeria is Africa's richest person. He is currently worth  $10.3 billion and that is $2 billion less than a year ago due to a fall in Dangote Cement stock.
Dangote has largely invested in cement, sugar, flour hence his origin of wealth. He also has a book where he explains how he gained wealth and how he used to buy sweets and give them to others to sell at a very young age, then he kept the profits. Aliko Dangote is currently the richest man in Africa.
In conclusion, he is also one of the youngest self-made billionaires we have on this list.
The Book: The Biography of the Richest Black Person in the World
FUN FACT: Aliko Dangote wants to Buy Arsenal in the future and get back the Football Club to its winning streak.
Question: Who is the richest man in Africa?
Answer: Aliko Dangote