Top 10 Best Rappers in Africa 2023 (With Best Songs)
I've compiled a list of the top ten rappers in Africa for 2023 so you can stop wasting time and get back to what really matters: Making money.
While other continents may be known for "making the most noise", no one does it quite like Africa. We bring you the first-class talent that Africa has to offer.
1. Khaligraph Jones
Khaligraph Jones is the best rapper in Africa. His swagger and passion for his music set him apart from all the other hip-hop artists out there today. Solid content and clever lyrics have proven that he is definitely a force to reckon with.
His real name is  Brian Ouko Omollo and he is a Kenyan rapper. Khaligraph Jones was the first rapper from Kenya to win awards and is internationally recognized by the Hip Hop community. He has a flow that is as quick as Twista's (American) or M.I (Nigerian) and with this, he has gained a huge following with a lot of loyal fans. He first came to light in 2009 when he participated in the 2009 Channel O MC Africa Challenge and reached the finals.
Some people are born great, but Khaligraph Jones worked hard to become this good.
2. Nasty C
There are a handful of African rappers that have broken into the US and UK market, but Nasty C has set the bar pretty high.
Acclaimed as the best rapper to ever come out of South Africa, Nasty C is a talented lyricist, producer and songwriter. He may sound like your typical hip-hop music star, but there is more to Nasty C than meets the eye.
Underneath his lyrical intelligence and charming personality lies a man who is on the rise to be one of the most influential artists of this generation.
He is perhaps best known for his hits "SMA," "Said," "King," and His Album "Stings and Blings" which did a great job of establishing his sound. Nasty C has a unique way of writing rhymes that creates vivid imagery in the listener's mind. His flow sounds effortless even when he's spitting quick bars. He got to where he is because he has been working tirelessly since the age of 16.
In 2015, he became the youngest rapper to win at South African Hip Hop Awards for Best Freshman Prize. He has also won many other awards including, Best International Act: Africa, Song of the Year, Best Hip Hop Album, Best Male Album, Best New Artist(BET Awards) from many other award ceremonies.
3. Sarkodie
Some say Sarkodie is the best rapper out. Some say he might be wack. But it's all a matter of perspective because some people like chocolate while others like vanilla. What do you think?
One thing for sure is that Sarkodie is undoubtedly Ghana's biggest rapper, with a helicopter flow and knack for witty punchlines.
He is often named as the greatest African rapper and in 2015 was ranked the 19th most Influential Ghanaian by e.tv Ghana. He won the Best International Act: Africa category at the 2012 BET Awards, and was nominated in the same category at the 2014 BET Awards. Sarkodie has 79 awards and received nominations in so many other categories.
His real name is Michael Owusu Addo.
4. Cassper Nyovest
You're looking at the most respected, glorified, and celebrated rapper South Africa has ever seen; a man who has sold out stadiums across the country and played to a combined 1 million-plus fans all over the continent.
He's been anointed benevolent king of contemporary rap well that was till he began to incline much on the Amapiano scene, but don't be fooled; the dude can still spit as effectively as ever.
Refiloe Maele Phoolo has done so much, done it all, you name it.
He rose to fame in 2013 with the song 'Gusheshe' and in 2014 with 'Doc Shebeleza' which both won awards. He has continued to make hits after hits since then including, 'Ksazobalit', 'Baby girl' and 'Tito Mboweni'. Cassper Nyovest became the first South African Musicians to fill up a stadium with 72,000 fans during his concert.
Let's face it, many African Musicians haven't accomplished a goal like that yet.
5. Ladipoe
I'm going to assume you're searching for the best rappers from Nigeria. Ladipoe is our guy, and he's the type of rapper who draws people in and makes them feel something even if they're not actively listening to his songs.
Ladipoe is popular for his smooth beats and laid-back vibe. Ladipoe is like a breath of fresh air compared to the harsh beats and aggressive delivery of many rappers.
6. AKA
AKA is a rapper and entrepreneur from South Africa. He also goes by the name Kiernan Jarryd Forbes. In 2014 AKA signed a multi-album deal with Sony Music. He has also opened for Ed Sheeran and 2 Chainz on their South African tours. AKA  has released quite a number of albums, as a matter of fact, his 2015 album 'Levels' went Certified Gold. Beside AKA being a decorated artist he is a father.
7. Emtee
Although seven years have passed since his debut, Emtee's story is far from finished.
The 29-year-old rapper, born Mthembeni Ndevu, has dominated radio airwaves and local campuses with his fierce and clever rhymes, spitting "hand grenade flow."
8. Kwesi Arthur
With a powerful voice and a fresh yet potent style, Kwesi Arthur is already making waves in the African music scene.
He's bringing together hip-hop swagger with African rhythms and a dash of rap.
9. A-Reece
We can't leave A-Reece out of this. His entrance into the game came with lots of questions and few clear answers, but a growing number of followers suggest that this young rapper has something to say.
10. Medikal
Medikal may be a new name to you, but he has been making waves in Ghana and the UK since last year.
Samuel Adu Frimpong chose the moniker Medikal because he enjoyed rapping about doctors, surgeons, medical practitioners, and hospitals in general. He's created a reputation for himself in the music industry via hard work and several collaborations with well-known performers.
Conclusion
You could argue that this list is not built on facts and doesn't have any legitimate conclusions, but let's be honest: it's never going to be easy if you want to write a list of the 'best rapper in Africa'.
In reality, everyone has their own opinion about who is the best for them. Maybe we can blame it on how difficult it is to actually follow current happenings in African hip-hop these days. But maybe we can also say that these rappers are pretty great and all deserve recognition (sorry to all the other rappers who are not on this list, don't take it personally).
Picking out the best rapper in Africa is like picking out the prettiest painting in an art museum. We see things differently and that's okay.
All in all, we're proud to say Africa has finally grown a crop of rap artists that can stand toe to toe with their peers from the "bigger" continents.
---
Who is the fastest rapper in Africa?
Sarkodie is the fastest rapper in Africa, possessing a flow so rapid-fire and free that he was able to sound out his own name on a track.
Sarkodie's particular talent lies in using internal rhymes, multisyllabic rhymes, and accentuating certain syllables within a line. This creates a cadence that leaves listeners both envious and in awe of his skills.
---
Top 10 Best Rappers in Africa 2023
Khaligraph Jones
Nasty C
Sarkodie
Cassper Nyovest
Lapidoe
AKA
Emtee
Kwesi Arthur
A-Reece
Medikal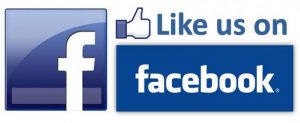 Powder Spring's Very Own Geek Boy Troy Set to Release a Statement Jam "Keep Shining" on the 16th of April
Geek Boy Troy is your favorite boy from Powder Springs who dares to step out of the rap scene with his fresh hits that smell like a daisy- taking his listeners on a high premium sound that has all the qualities of a legend in the making! Dripped in an evocative and raw display of emotion, his tracks decorated with that tuneful hip-hop wave and dripping with lyrical authenticity and rap mastery always take a listener from the realm of one planet to the realm of another in majestic fashion. His unpredictability also affords him the pleasure of exploring and keeping his audience guessing about the style of flow his next tracks will adopt and this is a unique thing which means that he feeds off of the anticipation and intrigue from his fans to deliver world-class tunes that meet the high standards his audience has placed him with!
He just celebrated his birthday and crossed over to the 25 mark and to mark this special day, he is set to release a groovy vibe for all the Aries babies titled "Keep Shining" which will be officially dropped on the 16th of April 2022. Everything about this track pops and dazzles from the intro all the way to the outro with the cinematic silk of the percussive intro being waited at the by line and met with grandiose stun as Geek Boy Troy takes the moment all by himself and delivers a show-stopping rap performance that feels like it marks the arrival of a major rap talent!
Giving ode to the southern type of blend and mix that echoes through the strong and intense hip-hop instrumentation of heavy bass and laid-back yet intense rhythmic melodicism, Geek Boy Troy establishes himself as a quintessential Powder Springs MC with his witty bars that overflow with confidence and maturity. Like some Koby Bryant on the basketball court, Troy gives off an MVP performance which is simply a sensation for an artist his age.
There is melodious intrigue and allure in the percussion which can never be written off your memory and exactly what qualifies this track as the masterpiece art it is. With releases like "Keep Shining" making way to what promises to be a musical year; brace yourself for some Geek Boy Troy wondrousness!
Catch Up With Geek Boy Troy on:
DV Beat's Latin and Reggae Infused Dancehall Glamorous Track "The 1" Featuring ABeck Is Out Now!
DV Beats is the creative genius producer behind enthralling tracks such as "Alza la Mano", "Baile House", "Beat That", "Tambora – Original Mix" among other splendid tracks. He is not limited to any one type of genre and splits the lines of dancehall, reggaeton, Latin among other Caribbean influences. He currently resides in Florida but was born to a Puerto Rican father and Panamanian mother and he grew up listening to an extensive variety within the Caribbean/Latino realm of music, from salsa to reggae to dancehall to merengue and reggaeton. These sounds still influence his type of productions and even in his latest track "The 1" his first-ever collaboration as DV Beats which he featured ABeck is dancehall-inspired and an exceptionally produced track that will take listeners back to the dance floor in joyous fashion.
"The 1" is a funky mix of dancehall, reggaeton, Latin, and dance and the perfect fit for dancehall radio.  The melody of this track sets the tone for this tune born in the Caribbean; it's easy to see how the melodies of the island have inspired the reggaeton, dembow feel of the piece. This dancehall track is fun, bright, melodic, and uplifting with a great Latino and dance rhythm featuring the pulsating and infectious sounds of the snares, the sensational percussive elements, the sub-bass, the resounding 808's, the hit samples, shakers, the guitar loops, kicks and snares, the sweeps and the extra rhythmic edge color and depth added by the tambourine loop and the intriguing sweeps.


Accompanying these extravagant melodies is his vocal drops that have been heightened with the reverb effect and the cleverly integrated delay. This is a proper cultural sound and DV Beats and ABeck really did some magic on it. The catchy lyrics veering on some melancholic gear gets consumed by the bright and bubbly rhythmicity.
"The 1" is now available on all major streaming platforms – follow the attached link to stream it, like, save as a favorite and share with your inner circle who get thrilled by dancehall tunes like these!
Catch Up With DV Beats on:
Unbreakable and Unfazed; Recording Artist Aaron Night Seeks to Inspire Through His Groundbreaking Release "Through It All"
Ever since he was young, Aaron Night knew that his passion lay in music and performed to anyone in his family who cared to listen including his not so impressed younger brothers but his mom always noticed and decided to nurture his talent by supporting and guiding him, including playing the guitar beside him during those family gatherings as Aaron sang his heart and soul out with voracious passion and showcased genuine love for music which seemed to flow through him like some electric current. Fast forward to the now recording artist going professionally by the name "Aaron Night" who decided to get into music full time by first taking time to learn from the best and gain some experience.
Aaron Night finds himself shattering the noise with his most recent string of releases. Debuting in 2021, "Flares", penned by famed songwriter Ryan Tedder, quickly climbed Music Week's UK Pop Charts Top #10 in no time while simultaneously hitting #11 in Germany's Dance Charts. Topping out big names like Zara Larsson and Jason Derulo, Aaron has begun carving out his mark in the international market.
From this release "Through it all" you'll get to experience an artist with limitless potential and you wouldn't be able to differentiate this track from what you have been listening to on the radio. It is equally as magnificent and absorbing if not more! This song was inspired by a genuine narrative about his own experiences throughout the pandemic and how he eventually overcome his anxieties and energy-sucking monsters! This is a story of conquering our darkest fears and never looking back!
"Through it All" has a colorful melody with elegantly textured instruments starting with the acoustic guitar riffs that engage in a call and response motif with his mellifluous male vocals touching on every chord of the human heart. The gist of this track is found where the exuberant and rock-like percussion culminates a jamboree feel but also delivering a gloriously anthemic chorus that is catchy, melodious, and easily memorable.
Many of the modern arrangement and production techniques associated with the alternative pop and rock genre are here and are handled exceptionally well, from the energy building rises to the well-layered guitars bass sounds and the melodiously filtered rhythm to the heartwarming vocals that drive the track qualifying it as a radio-ready and radio-friendly tune that will undoubtedly appeal to the modern audiences.
He has started on a high note and things can only get better from here – "Through it all" is that track we did not know we needed and yet we do especially during these times where all sorts of atrocities are ganging up to try and weigh us down. Without further ado, let's put our hands together for Aaron Night!
Catch Up With Aaron Night on: