WordzPerfect Set To Release a Powered and Stunningly Innovated Album "Crowd Control"
WordzPerfect is a musical collective formed by the inimitable duo of Kami Dash Kazi and Finesse who share an indestructible connection to powerful music and come together with certified tunes that are a special blend of the old hip-hop sound and the new and modern hip-hop to resonate with both the old and new generations as the marvelously destructive duo showcase certain lyrical showmanship; offering rap transcendental souvenirs atop affecting melodic productions! Their lyrically educative bars are dropped while still hot and burning as they slice some effective wordplay and serve in precise pieces to the satisfaction of the audience that is craving some flavorful and finger-licking spices. This duo from Hazel Green Alabama is now ready to astonish the musical world with their honed skills, maturity, and experience, and trademark versatility that only they possess!
They have an album dubbed "Crowd Control" a 19-piece eclectic and sensational hip-hop staple that carries the weight of impactful wisdom at its base. Rising right from the train station and boarding with it organized arrangement, the album recognizes the need to drop some off and only carry the necessary passengers- echoing life choices where there is a need to mind the power of associations since by the model of 'emotional contagion' we model the behavior of the people we spend our days with. As such it is important to surround ourselves with just a few inner circle individuals who fill your life with exceptional, enterprising, healthy and positive traits.
"One of  A Kind" jumps in from the beginning with atmospheric synths and trap-like incandescence as the deadly duo jump right in, matching the beats to speed and dazzling in their own right as they offer some heavy punches in rap fashion and capture the mind of a listener from the start to the end. The gunshot intro also captures a listener's mind's attention effectively!
"Hell & Back" is an emotion-filled fascinating sound that is reminiscent of Travis Scott's own work. The cleverly done auto-tuned vocals lurk through the instrumentation in an affecting glow as the duo offer some food for thought, going all the way and effectively taking a listener to another world that they manage to create with the sheer level of musicianship on display. The sing-song rap flow is in perfect sync with the melody which qualifies this tune as a groundbreaking release.
"Vision" has the vision harkening back to the 90s when Biggie's own rap majesty stunned and entertained in equal measure. The south-side laid-back yet bold and intense melodicism is what is on show as WordzPerfect offer their trademark rap mastery back to back and proves why they are the real deal and hot cake on the market as of this moment.
This is the fascinating thing about them and a listener will, throughout the album's length be treated to a huge display of versatile sounds that echo the culture of hip-hop- from the 90s and early 00s sound to the stern and original hip-hop groove to the more recent and trending trap sound. Everything is present here and if you are having one of those days, worry not for this listening experience will take you through a mood-lifting expedition as you marvel at such rap inventiveness!
Catch Up With WordzPerfect on: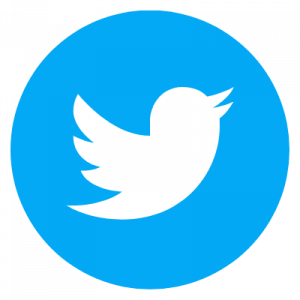 Indonesia Based Producer Redrapbeat's "Plastic Sweet Heart" Is Addicting and Heartwarming with a Retro Aesthesis- You Just Need to Tune In and Savor!
Redrapbeat, a virtuosic music producer and digital artist, prides himself on his versatility and storytelling panache. His strongest artistic attribute lies in the fact that he can transform just about any story into melodies with universal appeal. And when it comes to his creative expression, he does not believe in self-limitation, which is why you cannot box him in any one genre. He navigates the ever-evolving realms of hip-hop, electronic, lo-fi, and orchestral symphonies, among others. He is living proof that music can indeed be enjoyed in multiple forms and still invoke emotions in listeners. He is dedicated to exploring the intersection of different genres and pushing the boundaries of his own creativity to create unique music with instant appeal!
The track "Plastic Sweet Heart" is so many things. I want to hail the mixing here; it is top-level, and the artwork is also first-class. The end result is a song of the finest quality.
Many listeners report that this track evokes nostalgia for the 80s, reminiscent of the era's distinctive sound… others going to a certain place in Tokyo, Japan, reveling under the colorful and flashing disco lights that move in time with the music as they dance with reckless abandon.
This is the kind of jam that makes you feel young again as it hits you right in the heart. And those synths, my god! They spread pleasant melodies all around. Everything stands out: the music, the energy, and the vibe exuded here.
It's actually too bad that this jam isn't long enough—before you know it, it is over and leaves you wanting more. That's just how good it is, and to imagine that I randomly stumbled upon it makes me love it tenfold.
A longer version of this track with captivating female vocals could further enhance its appeal. I'd really float like a butterfly and sting like a bee!
Available on all popular platforms, give this banger a listen; you're likely to enjoy every second of it!
| INSTAGRAM |
Atlanta's finest hip-hop wizard, Bry Luther King, spins his bars with nimble dexterity in "Skip To The Loot" off of his new album, "City On Fire"
Bry Luther King has once again set his city ablaze with his new 13-track album dubbed "City On Fire" which is much more than the first-class music contained there; it is a huge testament to the artist's limitless creativity and versatility. He proves that he is not just a rapper but an artist as well, with tracks that span hip-hop, rap, and R&B. He went above and beyond to present fresh sounds through his effortlessly smooth and distinctive flows. The project is already making waves in Atlanta, Georgia, and outside, earning critical acclaim from both fans and critics.
The raw, catchy, and infectious masterpiece "Skip To The Loot" is a single off of this album and a showcase of Bry's contagious energy as well as sharp-witted flows when it comes to his lyrical prowess.
Right from the get-go, Bry invites a listener to sing along as he delves right into it with the catchy hooks over the vibrant and futuristic beat that is addicting as his flows. His impeccable flow and emotive delivery paint vivid pictures with words, engaging the listener's thoughts.
His lyrics focus on self-worth, confronting adversaries, and the genuine hustle of making money. The lines, "My phone staying on DND unless the money callin" encapsulate how he's got no time for BS—if it ain't about something important, just don't bother him.
This is an undeniable street anthem with infectious charm and effortless appeal. The beat switch towards the end makes for the perfect hypnotic climax!
This anthem is already making waves, resonating from barber shops to clubs and street corners. As such, I'd recommend that you hop on and enjoy this lyrical ride!
Follow the link below to stream and add "Skip To The Loot" to your library. While at it, take some time to stream the entire album to experience something magical that showcases an artist at the summit of his artistic greatness!
| INSTAGRAM |
Uk-Based Award-Winning Artist Marc Woosnam's Debut Project, "Some Remedy" Is an Ultimately Triumphant Album That Makes Its Mark Time and Time Again.
With this 12-track album, Marc Woosnam offers quite the remedy with a scintillating blend of grunge, blues, rock, and folk. Wielding brash, soulful, smooth, and passionate sounds that hit hard and instantly captivate a listener, this album bridges the gap between stark human moments and wild, untamable energy, offering a unique perspective that only Woosnam can deliver. As a product of a 15-year creative process, it is little surprise that it has already secured its place in the Amazon Album Rock Charts.
You know, at the end of the day, it's not just about making an album; it's about capturing the essence of his music, the stories he wanted to tell, the emotions he wanted to convey, and the connection he wanted to make with his listeners. This album is a reflection of his musical soul, and he hopes it resonates with your hearts.
I listened to this magnificent body of work, which sees Marc pour his heart and soul into each and every track, and I've sampled a few tracks here to scratch your musical itch because you really need to experience this extensive work of art.
He hits the ground running and never once pauses for breath. Armed with all the trademark sounds of classic, bluesy, and grunge rock music, this Berkshire-based wizard wastes no time in making his mark, delivering a stellar opening cut in "All Fall Down", a fiery track that emerges from thunderous percussive beats and rollicking electric riffs thanks to the help of both Marcus and Rob. As the track builds, the boys unleash a timeless medley of rhythm guitar, upright bass, and some self-assured vocals, laying a steady foundation with a strong automotive anthem!
"Sacrament" arrives in a gentle, blues-infused blend, conjuring up gorgeous shades of the original rock scene. It feels like the beating heart of yesteryear, revitalized for the modern age, making it a joy to hear. The theme is melancholic and delivered with the heart-wrenching tones of someone grappling with heartbreak and disappointment. The tune also brims with virtuosic guitar picking and awe-inspiring musicianship.
"Prosperity" is a proper rocker; it is a bold, textured sound that takes the lead from a broad selection of styles, showcasing Woosnam's more nuanced, expressive side to his caustic rock sound.
"Met Your Match" features vividly expressive lyrics. It is a track that does not tiptoe around its weighty subject matter. This is a genuine standout that gives the listener something to think about long after the last note has faded because Marc offers variety with instrumentation and garage rock sensibilities.
Crashing riffs and pounding drums in "Sin" break down into a dark spiral of hard rock anthemics echoing visceral 90's sounds and grunge aesthetics that conjure up comparisons to legendary bands like Nirvana and Guns N' Roses.
"Till I Stop Missing You" features a gentle yet powerful production that wraps around the lyrics like a warm embrace. The tuneful guitar chops provide a captivating backdrop to delightfully complement the scene-stealing vocal performance. This tune is emotional, and Marc touches on a soul-stirring sentimental subject regarding the difficulties of letting go.
"Into Everything, Nothing" is another soulful jam with heartfelt lyrics and squeaky clean singing as Woosnam touches on a delicate theme, leaving a lasting impression with how he readily conveys vulnerability.
"Some Remedy" is not just music but relatable stories told through Marc's own lenses, and it deserves to be heard more.
Follow the link below, stream it in its entirety, and let us know what you think about Woosnam's artistry and originality.
| INSTAGRAM |