Philippines Based Artist Raven Ray Rojado Has a Dazzling Emotion-Filled Anthem Dubbed, "For Me"
Raven Ray Rojado is a Philippines-born recording artist who is residing in Canada. He has always possessed that insatiable passion for music ever since he was young with an innate reputation around his prominent delivery with his powerful voice and the ability to be able to harmonize melodies around hip-hop and emo sound. He gets inspiration from the pains, struggles, and everyday life to create music that outlines street life and its vulnerabilities and to the hopeless romantics, this is exactly where you belong as he draws from experience and conveys his own stories in ways that inspire audiences their age and beyond.
Lyrically and harmonically, he channels the optimism of youth, sprinkles in the spice of early insight into life's lessons and colors it with a definitive jolt of modern hip-hop sound with emo-inspired roots backed by virtuosic songwriting to articulate a sound that will live for days.
Raven Ray Rojado's latest tune is an emotion-filled ballad titled, "For Me"- a certified record that is emotionally relatable with his raw and honest approach over the expressive melodies making this an easy recommendation to any listener.
There is a special way he is able to engineer an infectious track with his emo-inspired composition reminiscent of Juice WRLD'S own musicality- raw, genuine, and reflecting a heartbreaking situation that so many listeners would find solace in. The way his auto-tuned, dreamy and hypnotic-like vocals swim over the splendorous modern hip-hop instrumentation is simply sensational.
This is one of those tracks you'd listen to all night long without getting enough as you drown yourself into the emotions and better yet when you can actually relate with the words behind the lyrics. If anything, "For Me' is a huge testament to the growth and development of Raven Ray Rojado both as a lyrist and human being and this is just a case example of what he can bring to the table.
To enjoy this track; follow the attached link, stream and save it as a favorite and also share it with other emo lovers- to anyone who ever appreciated Juice WRLD's work, this will be a straight favorite!
Catch Up With Raven Ray Rojado on: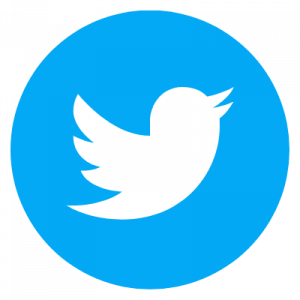 Byron's Brigades channels the spirit of classic rock in "Runaway", crafting a timeless tune that resonates deeply.
Taking this undeniably magnificent 60s classic rock and giving it that indelible Byron's Brigades stamp, the Italian rock artist proves his ingenuity and ear for hits in a masterpiece that is packed with incredible guitar playing and such ear-worming rich vocals to hook a listener from the start to the finish. You really have got to love how he packs such an appropriate punch, owning this performance and filling it with such personality and indeed that classic rock swagger to hit the listener right in the nostalgia.
It's like being transported to another world at another time, and it's not a feeling that you get more often, but when you do, you soak in it, and that's what happens here. He grips you from the get-go, and you are completely lost in the music, and when it's over, you can now come back to reality, like reading that intriguing chapter of a fascinating novel, and now you can take yourself out of the page and look around your room…get it?
The opening riff is spellbinding and sets the tone for this tune, which is bursting with guitar virtuosity and awe-inspiring musicianship. The guitar foundation has been excellently achieved and is from where the other rock instrumentals bounce off.
On the mic, Byron's Brigade breathes life with his immensely expressive vocals that possess that rock 'snarl' as he earns this song such genuine tonality as you can feel his love for the genre all through.
"Runaway" is such an outstanding all-round performance that deserves to be in the spotlight and is the perfect addition to any rock playlist.
It is now streaming on all the popular channels globally and is set to further elevate Byron's Brigades to international acclaim as the 5th single of the rock cover series he has been producing at his own "Third Eye Music Studio".
Catch Up With Byron's Brigades on:
Indian international music producer and owner of Shiva Music, Yash Raj Suneja, returns with the romantic track of the season, titled "I Love You"
Yash Raj Suneja is a multifaceted superstar by any measure of the word; his creative career spans a number of disciplines. He is a music producer and content creator who has won multiple awards in Jharkhand and West Bengal. His Shiva Music label has amassed a global following and is seriously expanding and spreading Bollywood culture all over the globe. A quick look on YouTube tells you everything you need to know about this global brand; it already has over 1.65 million subscribers, and which is quite an achievement.
So far, Yash Raj Suneja's accomplishments as a hitmaker have been extraordinary. Just to scratch the surface, this mega Indian producer has been able to handle that mainstream stardom with admirable virtuosity, balancing records, stage shows, films, music videos, and other multimedia projects, alongside charitable activities.
Once again, Yash reaffirms his status as a prodigious talent, forward-thinking producer, and influential global superstar with his latest jam, "I Love You"- a masterclass in romantic Indian music that hits you with warmly familiar feelings of love and intimacy.
"I Love You" is a standout jam from start to finish and is really the result of first-rate production. This track will surely dominate the charts thanks to how incredible it is, both in grandiosity and scope. Yash really outdid himself with this one, which feels like a next-level project even for a megastar like him.
"I Love You" was actually produced by Shiva Music's parent company, Shivamadhur Digital Private Limited, and features the phenomenally gifted Manvir Nayak on the vocals, with the music video acted by the equally incredible actor Alok Raj and the strikingly beautiful actress Bipasha Das. The cameraman and editor is Akash Lohra, who does an incredible job of blending those professional scenes together to come up with an eye-catching music video.
On a production level, "I Love You" captures the essence of romance and that Indian culture with gracious precision thanks to the stunning and catchy beats concocted from the sitar, sarod, tambura, sarangi, and the guitar. The saxophone adds depth and sonic elegance to the arrangement and elevates the song to greater heights.
This performance deeply resonates with the listener, and watching it with that accompanying music video is even more fulfilling; it's like watching an intriguing love-inspired Bollywood film as the actors grab your attention from start to finish.
This is the anthem for love that gives you goosebumps and makes your heart skip a beat, and as Yash tears through the beats, he reminds anyone listening in of his consistent ear for pristine beats and knack for the commercial.
"I Love You" is an incredibly produced and immaculately arranged song; Yash set the stage for which the amazing singer Manvir skates, and the result of that is this addicting song that will remain in your head long after it is gone!
The music video is equally stunning as the track itself and the perfect complement to this song, both in storyline and symbolism.
Yash and his Shiva Music are breaking new ground every day as they sell the Indian culture to the world and invite more people to share in their richly eclectic heritage, where good music and great people reside.
"I Love You" is a worthy addition to any playlist, which is why I highly recommend this track.
To watch that stunning video, follow the link below, subscribe to the Shiva Music Regional YouTube channel, like the video, share your thoughts in the comment section, and spread the word.
For more information regarding Yash Raj Suneja and Shiva Music, check out Yash's social media platforms and the website www.shiva-music.com.
Italian Multi-Talented Composer, Vibraphonist and Musician ROBERTO CELI Spellbinds With the Mellow Tune "The MAN WHO SOLD the WORLD" – 2023 Remastered Version
ROBERTO CELI has always been captivated by the art of making music and appreciating the creative process that goes into making enchanting melodies, ever since he was young. As a fan of ambient music, he draws inspiration from both classical and lounge genres and has been focused on making his passion his source of livelihood. After being part of a band for half a decade and touring all through Italy, he recently launched his solo career as he looks to create a platform for his music and share more of it with his listeners. Using the vibraphone as his foundational instrument CELI is already making waves with his innovative and experimental style, which always leaves fans guessing and hungry for more of his music.
CELI creates music that is remarkably appealing to a wide range of listeners. While we continue to discover more of his work, we can never go wrong by stating that his future in the music industry is foreseeably great.
His latest track,  "THE MAN WHO SOLD THE WORLD" – 2023 Remastered Version is an ear-worming and captivating soundtrack that resonates deeply with listeners.
And let's talk about that dexterous vibraphone playing; it has been thoughtfully hit with such proficiency to exude such a mellow and soft yet expressive tune that perfectly fits the song's essence and narrative.
This song is positively bursting with sublime vibraphone virtuosity and brimming with pop lounge melody. This is to simply say that this song is a masterclass in vibraphone technique and combines a marvelous sense of showmanship with awe-inspiring musicality.
CELI offers variety and alternate playing in a way that both dazzles and astounds. Having grown up listening to many of the instrumental vibraphone greats, it's great to hear an artist such as CELI continuing to keep this style of vibraphone playing alive.
With a deeply emotive and heart-touching story at its heart, "THE MAN WHO SOLD THE WORLD" – 2023 Remastered Version serves as a passionate and endearing note to a listener.
Already streaming on all the major platforms globally, including Spotify, it is such an honor to recommend to you this impeccably composed and outstandingly executed masterpiece; enjoy it with every fiber of your being!
Catch Up With ROBERTO CELI on: